June was a fantastic month for my photography with many miles covered up and down the country. More on that later. As the month began I had a long overdue visit to Slimbridge wetlands centre in Gloucestershire. This was my first visit for over six months so it was good to be back on my 'old stomping grounds'. There wasn't much about. If there was I couldn't see it! I like to visit Slimbridge in the Winter months as thousands of waterfowl migrate here. There were a few visiting wading birds such as avocet, ringed plovers and sandpipers.
Little ringed plover (Charadrius dubius)Little ringed plover (Charadrius dubius)
WWT Slimbridge, Gloucestershire.
Little ringed plover at Slimbridge
Oystercatcher (Haematopus ostralegus)Oystercatcher (Haematopus ostralegus)
Rutland Nature Reserve, Oakham.
Oystercatcher with a stick!
From mid June many places re-opened due to lockdown restrictions being lifted. Hurray! Bicester heritage was one of those places which hosted the first Scramble of the year. The Scramble is a classic car show located on the ex-RAF base at Bicester in Oxfordshire. It was a great turn out and vehicles were still arriving as I was leaving!
1965 Ford Mustang1965 Ford Mustang
Weekend Scramble at Bicester Heritage, Oxfordshire.
A classic Ford Mustang at Bicester heritage, Oxfordshire
As a wildlife photographer I am forever watching the weather for ideal conditions. Around mid-June some high pressure was forecast so I headed up to Bempton Cliffs on the East Yorkshire coast. One of my favourite locations and should be on every nature photographers bucket list. I like to get there for sunrise so I had to set off at midnight plus the roads are nice and quiet then! I arrived just before 4am for one of the best sunrises I have witnessed and to welcome me were two Barn owls hunting over the meadows. If Carlsberg did heaven this was definitely it!
Barn owl (Tyto alba)Barn owl (Tyto alba)
RSPB Bempton Cliffs.
Barn owl hunting before sunrise. Bempton Cliffs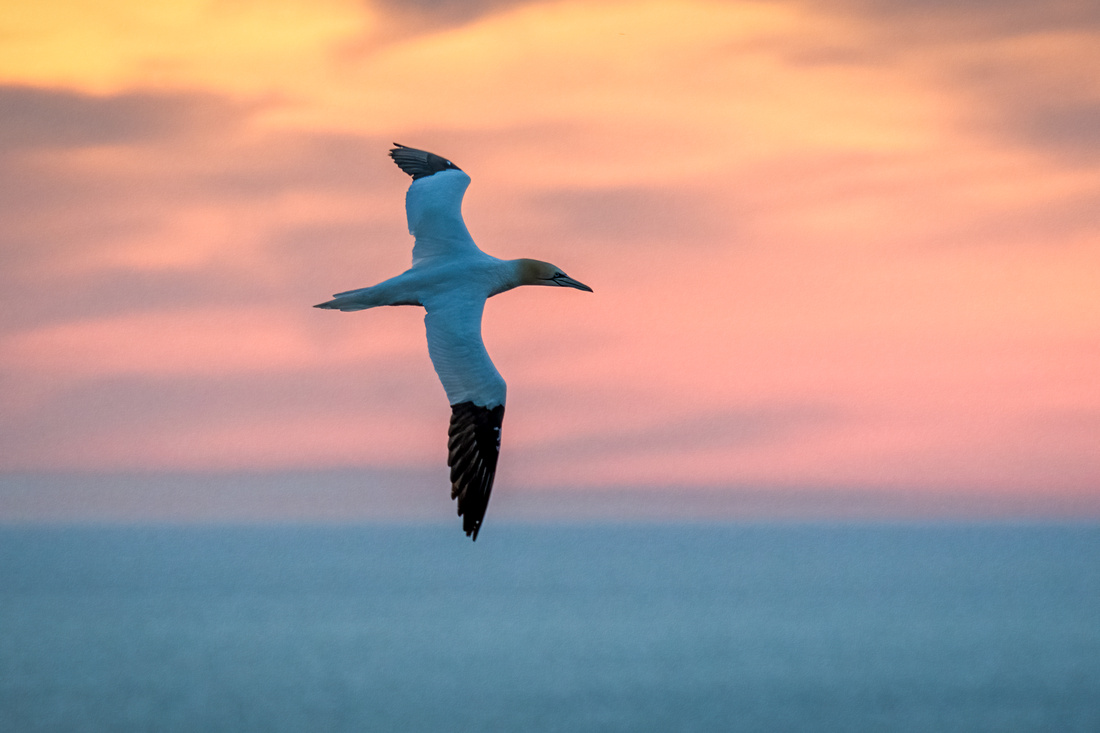 Northern gannet (Morus bassanus)Northern gannet (Morus bassanus)
RSPB Bempton Cliffs.
Gannet at Bempton
Another reason to visit wildlife locations early is wildlife is at its most active with less human disturbance. Also the lighting conditions are generally better at the start and end of the day. As the sun begins to climb higher during the day most wildlife will rest or be less active. On this particular visit with well over half a million seabirds the star attraction was the Barn owls. They were feeding at all hours during the day. A good sign they are feeding owlets. A friend and myself are revisiting Bempton early in July and hopefully we will see the young owls. Watch this space!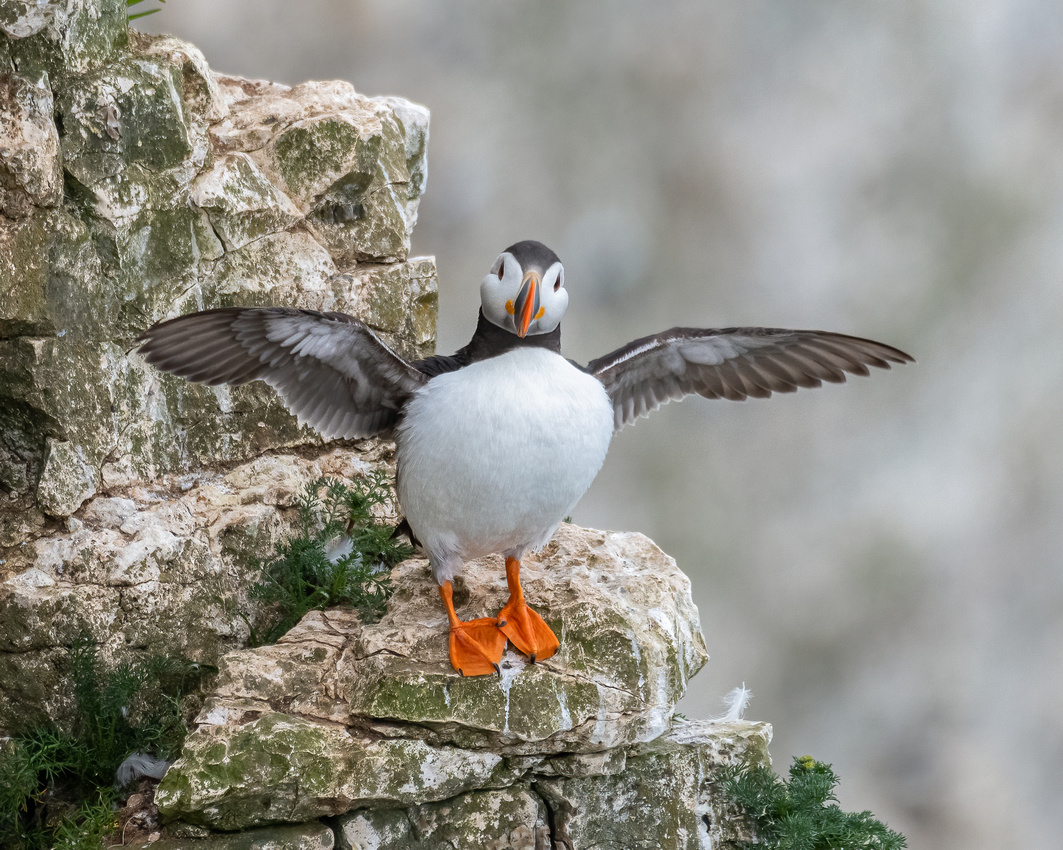 Atlantic puffin (Fratercula arctica)Atlantic puffin (Fratercula arctica)
RSPB Bempton Cliffs.
Everyone's favourite the Puffin!
Barn owl (Tyto alba)Barn owl (Tyto alba)
RSPB Bempton Cliffs.
The star attraction at Bempton - The Barn owl
During the month I managed to fit in a couple of visits to the Hawk conservancy trust in Hampshire. A fabulous bird of prey centre with three different flying displays each day.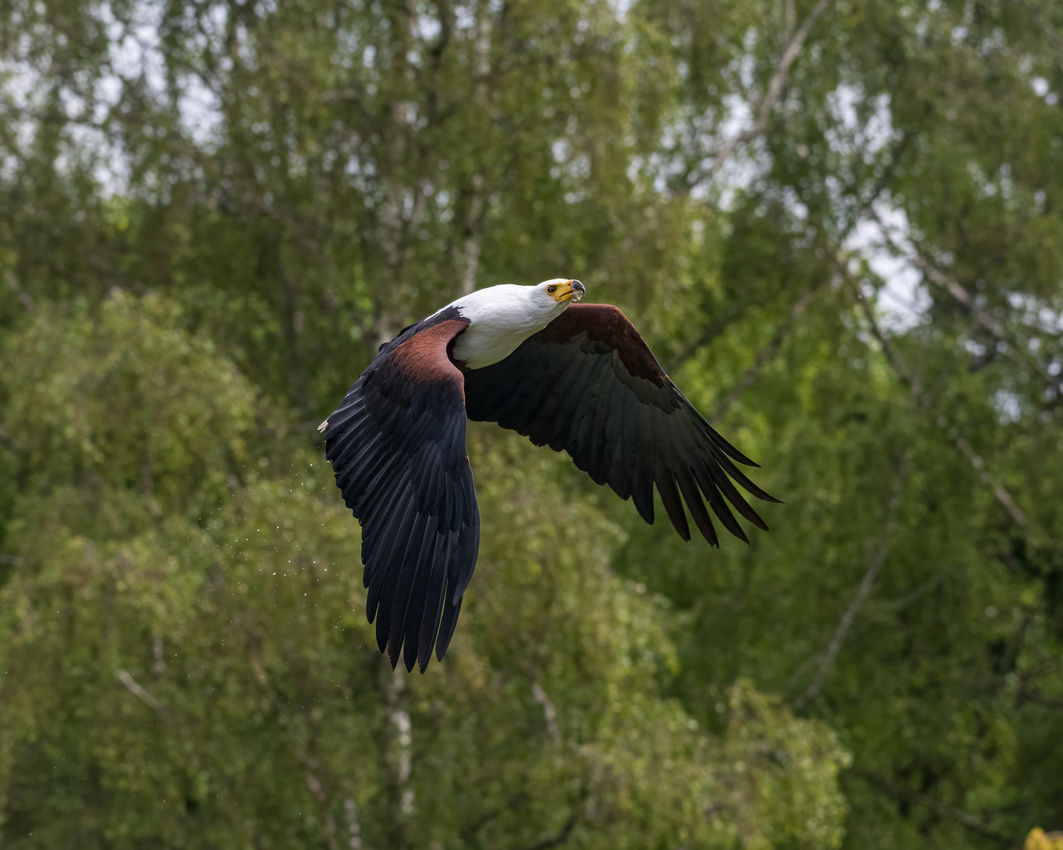 African fish eagle (Haliaeetus vocifer)African fish eagle (Haliaeetus vocifer)
Hawk conservancy trust, Hants.
African fish eagle at the Hawk conservancy, Hampshire
Towards the end of June a friend invited me for a couple of days nature photography in her native Devon. I enjoy visiting new locations especially with a knowledgeable host who knows their way around. Close to her home we visited a site were red foxes are regularly seen. After a short wait hiding behind a camo screen one of the cubs made an appearance. Young wildlife tend to be bolder as they are still naive to their surroundings and the dangers around them.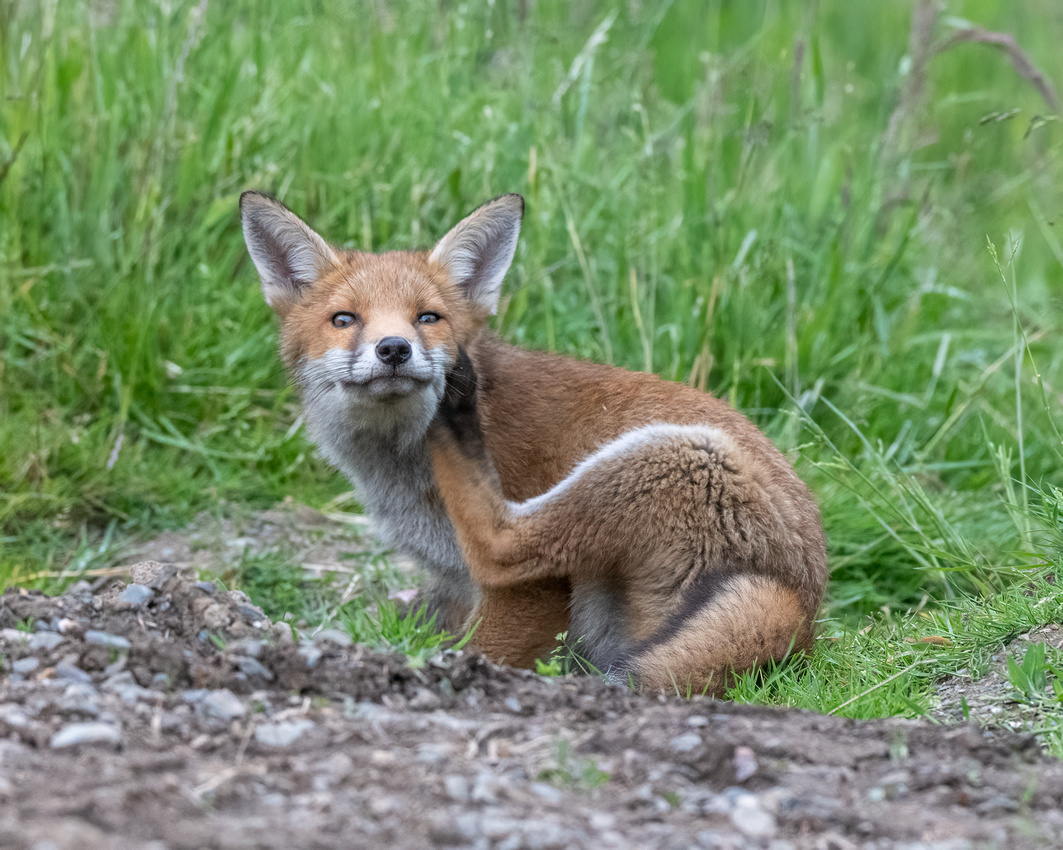 Red fox (Vulpes vulpes)Red fox (Vulpes vulpes)
Ash Mill, North Devon.
A Devon Red fox
I don't tend to see many wild foxes around Oxfordshire so getting up close to this one was fantastic. We spent around 15-20 minutes watching the fox until the evening light faded.
The day after we headed to the North Devon coast where a grey seal had been seen over the last few days. I haven't photographed seals for a couple of years which was on my last visit to Norfolk. It was short steep climb and descent into the sheltered cove where the seal was basking on the beach.
I was getting to like Devon! The problem with living in Oxfordshire is I couldn't be any further from the sea!!
Grey seal (Halichoerus grypus)Grey seal (Halichoerus grypus)
Lee Bay, North Devon.
Grey seal on the North Devon coast
After departing the coast we went for a drive over Exmoor. A beautiful place I would like to explore again especially during the annual 'deer rut' in the Autumn.
Our last visit was in South Devon were the Devon wildlife trust released European beavers a few years ago. Beavers used to be native to the UK but were made extinct over 400 years ago. Now there are over 15 families of beaver along the River Otter!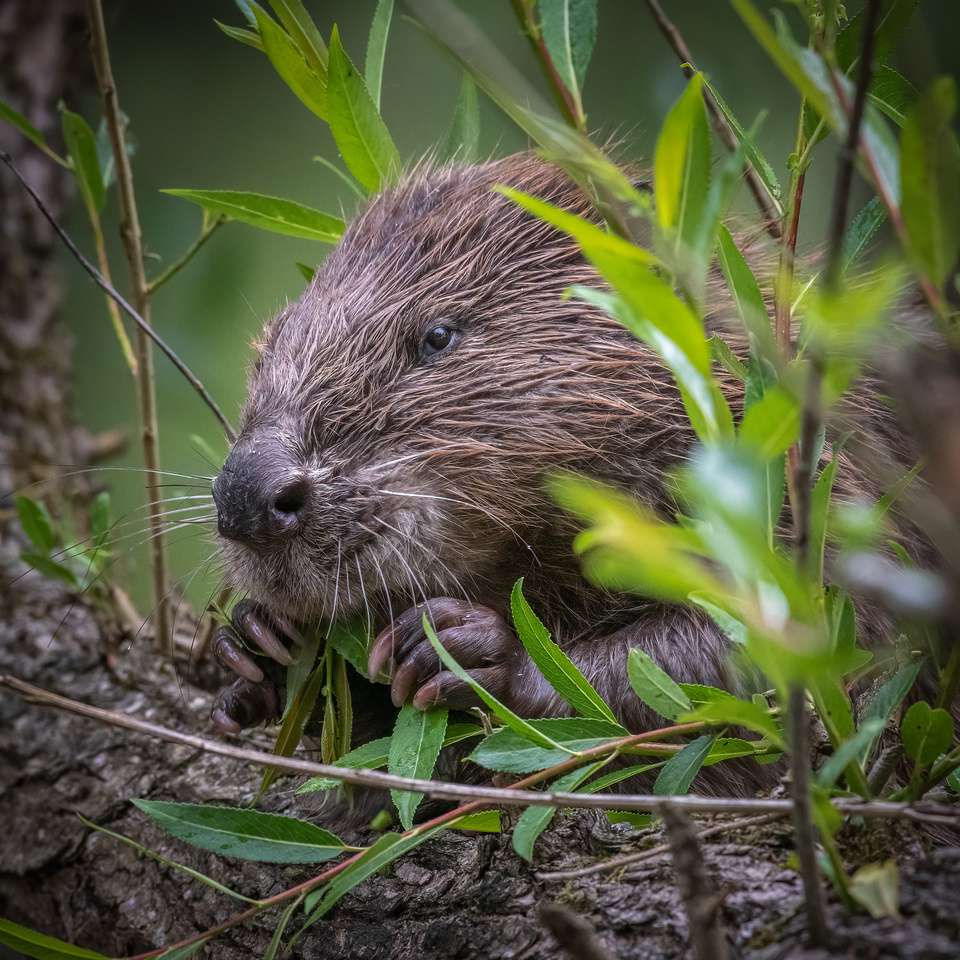 European beaver (Castor fiber)European beaver (Castor fiber)
Otterton, South Devon.
European beaver in South Devon
Well sadly that comes the end of this months thrilling photographic exploits.
As for July I'm looking forward to a three day trip to Bempton Cliffs, my third visit this year!
Thank you all for reading my latest blog and thank you all for your support and kind comments.
Please continue to upload your photographs to my Photo's Page. There are some great photographs being posted.
Many more of my images can be viewed on my Instagram gallery page.
Thanks
Steve