Welcome to my latest literary masterpiece of what I got up in the month of July!
July has been quiet for me with the wildlife photography considering I spent another four days at the brilliant Bempton Cliffs. More on that trip later. The weather has been very hot which is not the best for catching wildlife images. Wildlife tends to be most active at the start and finish of the day. During the day they will stay hidden away from the heat of the day and prying cameras!
At the start of the month I visited the wetland centre at Slimbridge in deepest Gloucestershire. During the last couple of years they have been constructing a large aviary and on my visit they had opened a section of it. The plan is to open it gradually so the birds can get used to people again.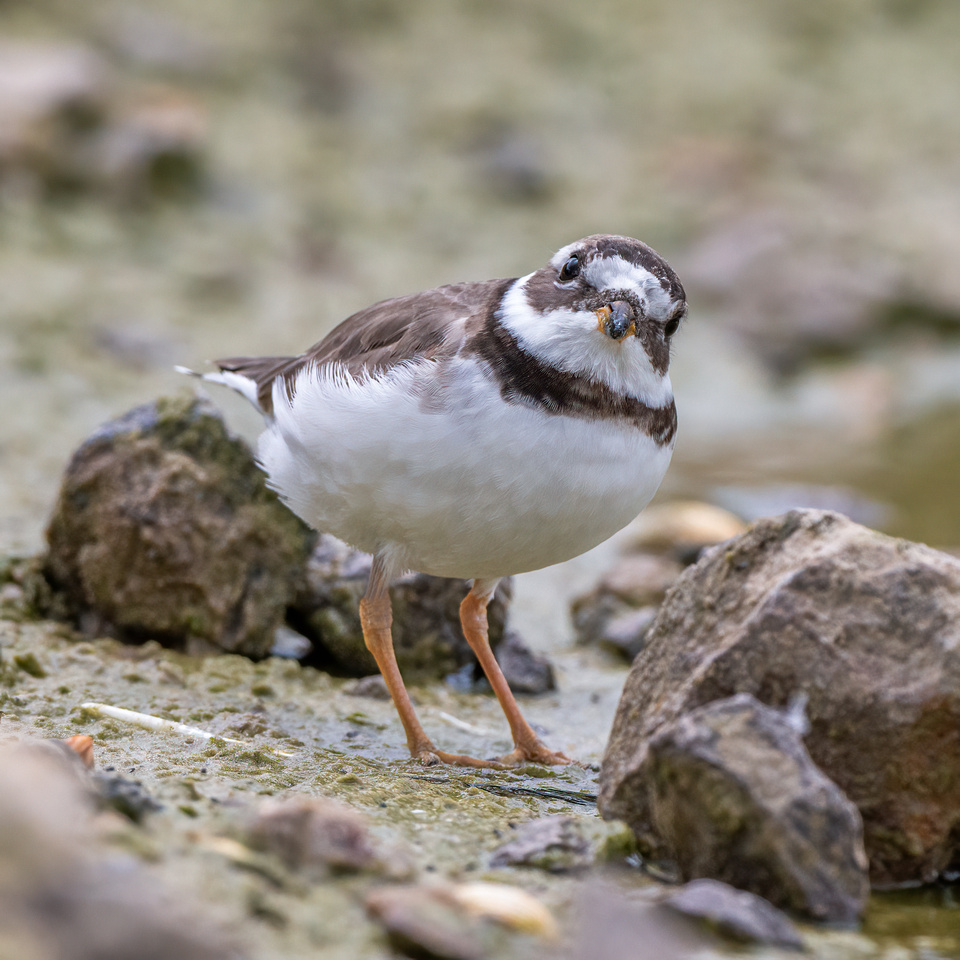 Ringed plover (Charadrius hiaticula)Ringed plover (Charadrius hiaticula)
WWT Slimbridge, Gloucestershire.
A curious Ringed plover in the new aviary at Slimbridge.
I'm looking forward to it fully opening in the near future.
A place I haven't visited since pre Covid is Warnham nature reserve in West Sussex. A well managed reserve with plenty of different wildlife from rare insects to Grey herons. Opening time is 10am so no need for an early alarm call! The hides had just re-opened which is a good way to get near and photograph wildlife.
Common kingfisher (Alcedo atthis)Common kingfisher (Alcedo atthis)
Warnham, West Sussex.
Juvenile kingfisher which landed right front of the hide at Warnham. Lucky me!
The highlight for me during July was a long weekend at Bempton Cliffs. It was my third visit this year but on this trip I invited a good friend and keen nature photographer of mine along. Bempton Cliffs was on Jodie's bucket list of top wildlife places to visit and she wasn't disappointed. On this visit I had booked a boat trip which takes you to the bottom of the 400 foot chalk cliffs of Bempton. A lot of the birds spend quite a bit of time on the sea such as the puffins and gannets but the highlight of the boat trip was the feeding of the gannets. It started quite sedately with the odd gannet taking the fish then before you knew it there were hundreds of them diving in for the fish during the feeding frenzy! An experience not to be missed.
Northern gannet (Morus bassanus)Northern gannet (Morus bassanus)
RSPB Bempton Cliffs.
Gannets 'wrestling' for fish.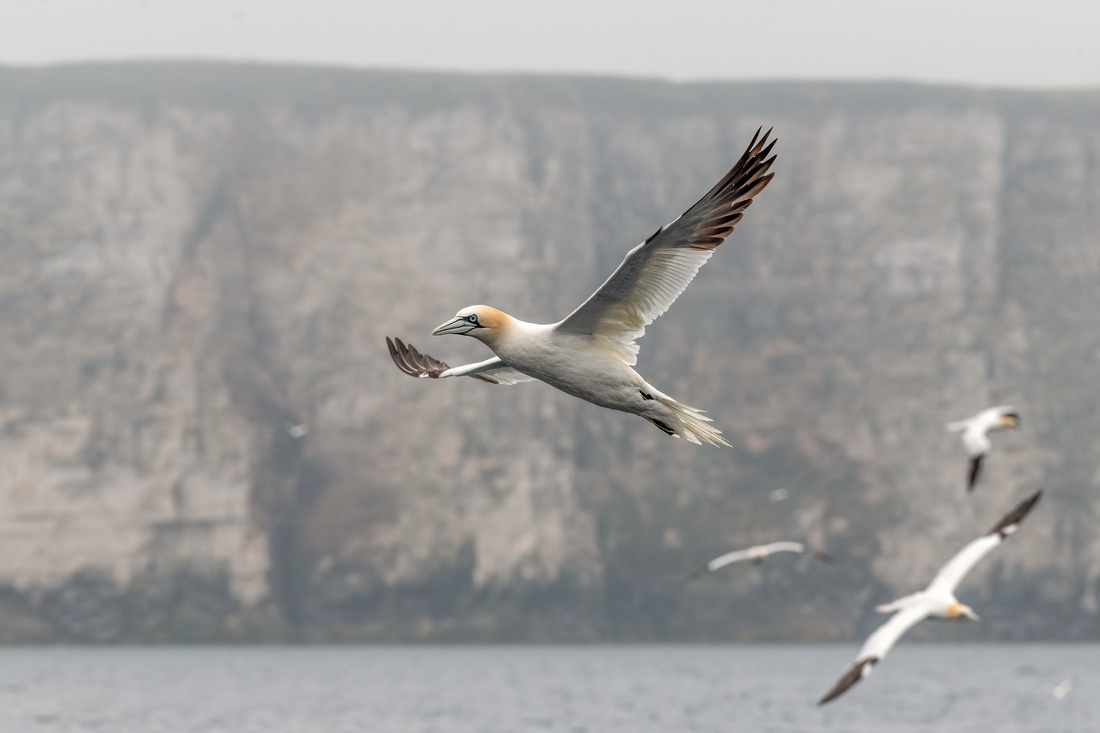 Northern gannet (Morus bassanus)Northern gannet (Morus bassanus)
RSPB Bempton Cliffs.
Gannets with the 400 foot cliffs of Bempton in the background.
During our four days a Black browed albatross had been seen in the area. It is still there at present as I write this. Looks like it's going to spend the Summer there. These birds are normally found in the Southern hemisphere around the Falklands or South Africa. This one is probably lost but will find it's way back home before long.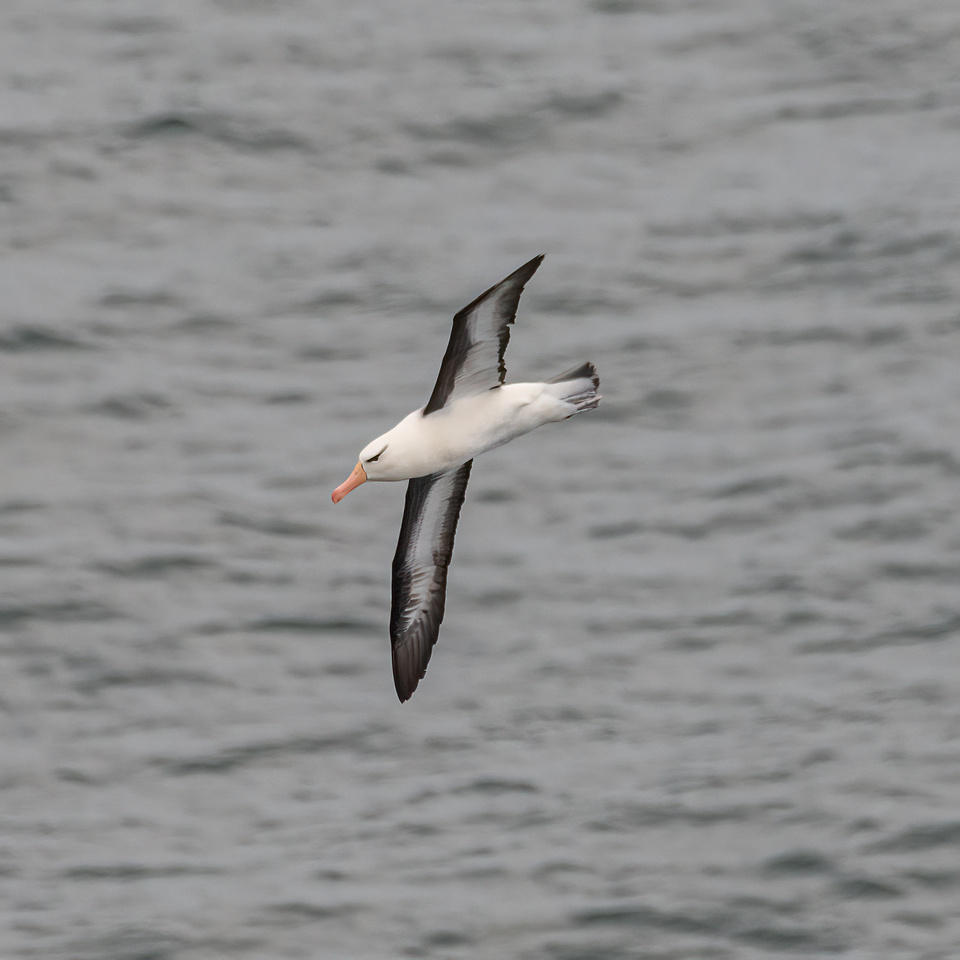 Black-browed albatross (Thalassarche melanophris)Black-browed albatross (Thalassarche melanophris)
RSPB Bempton Cliffs.
'Albie' has he has been affectionately named by visitors to Bempton.
A trip to Bempton is not complete without some images of the puffins. This is what most people visit Bempton for. They can be hard to spot as they are very small but with a bit of patience you will see quite a few. We both headed to the southern end of the reserve were I know some good quiet spots for seeing and photographing puffins or 'Sea clowns' as they are sometimes known as.
Atlantic puffin (Fratercula arctica)Atlantic puffin (Fratercula arctica)
RSPB Bempton Cliffs.
A pair of puffins. One of favourite images from our trip to Bempton.
That was my last visit to Bempton this year so I will have to wait till next May for my seabird fix!!
Like I said at the start of this article my wildlife photography had been quiet. July and the Summer months are not the best as most birds are resting and moulting after the breeding season. Now many of the Lockdown restrictions have been lifted there have been events such as car shows and racing starting back up. Yippee!! I've always been a bit of a 'petrolhead' and enjoy watching motorsport especially drag racing. I've been visiting Santa Pod Raceway since the mid 1980's and love the 'buzz' of these high powered vehicles blasting down the quarter-mile.
Pro ModifiedPro Modified
Santa Pod Raceway 2019.
Drag racing at Santa Pod, Bedforshire.
I haven't much planned during August for wildlife but at the end of the month bird migration will start and our Summer visitors will be heading back South for the Winter so something to look out for. I have a couple of car shows and Santa Pod visits booked so there may be a few more cars shots next month than usual!
Thank you all for reading my latest blog and thank you all for your support and kind comments.
Please continue to upload your photographs to my Photo's Page. There are some great photographs being posted.
Many more of my images can be viewed on my Instagram gallery page.
Thanks
Steve