Welcome to the March edition of my photographic exploits and this time I am writing this from my native Lancashire. It's always good to revisit my home shire and of course this is where my love of nature and photography began for me many many years ago!! I can still remember my first outing with my father to the newly opened wildfowl and wetland centre at Martin mere. I took along my new camera I received for a Christmas present which took 12 black and white grainy images. From that day on I was well and truly hooked. On return visits I always make a point of visiting Martin mere to reminisce and for some inspiration.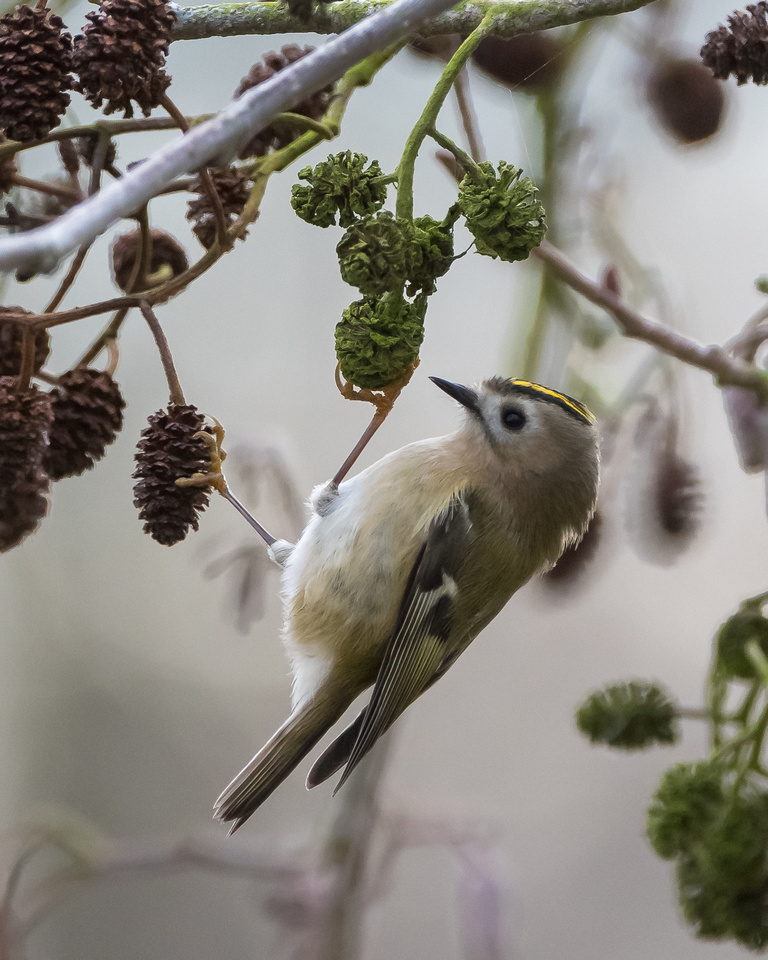 Goldcrest (Regulus regulus)Goldcrest (Regulus regulus)
WWT Slimbridge, Gloucestershire.
Goldcrest from the bird feeding station at WWT Martin mere
Little egret (Egretta garzetta)Little egret (Egretta garzetta)
WWT Slimbridge.
Little egrets can be seen on the mere, WWT Martin mere
Tawny owl (Strix aluco)Tawny owl (Strix aluco)
Hawk conservancy trust, Weyhill, Wiltshire.
BUY from Redbubble
A Tawny owl was seen from a recent visit to WWT Martin mere
Other places I like to visit on my return to the North west are RSPB Leighton moss and Yarrow Valley park. The later used to be an old industrial site on the outskirts of Chorley and now nature has reclaimed the area and it is now a great haven for wildlife. The area is noted for its kingfishers and dippers which have set up their home on the River Yarrow which runs through the park.
Common kingfisher (Alcedo atthis)Common kingfisher (Alcedo atthis)
The tamest kingfisher I have ever had the pleasure of photographing.
Yarrow Valley park, Chorley, Lancashire.
BUY from Redbubble
Common kingfisher
Dipper (Cinclus cinclus)Dipper (Cinclus cinclus)
Radyr weir, River Taff.
Dippers can be seen on the River Yarrow, Lancashire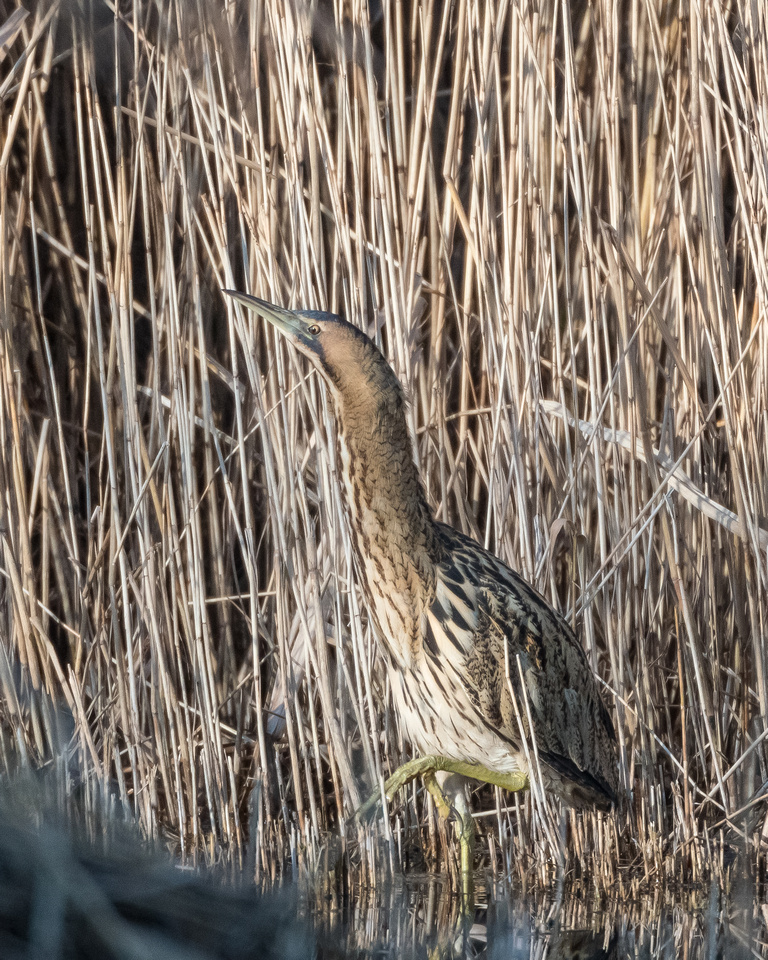 Great bittern (Botaurus stellaris)Great bittern (Botaurus stellaris)
Forest farm, Cardiff.
Bitterns can occasionally be seen skulking in the reeds at Leighton Moss, Lancashire.
During the start of the month I concentrated my efforts in trying to photograph the shy green woodpeckers. They can be often heard 'laughing' as they fly away from you if you get too close!! With a bit of stealth and fieldcraft you can get quite close. I photographed a few in Bushy park from the confines of a bush! The things I do to decent images!! During Spring who will hear them calling (yaffle) and drumming against trees to attract a mate.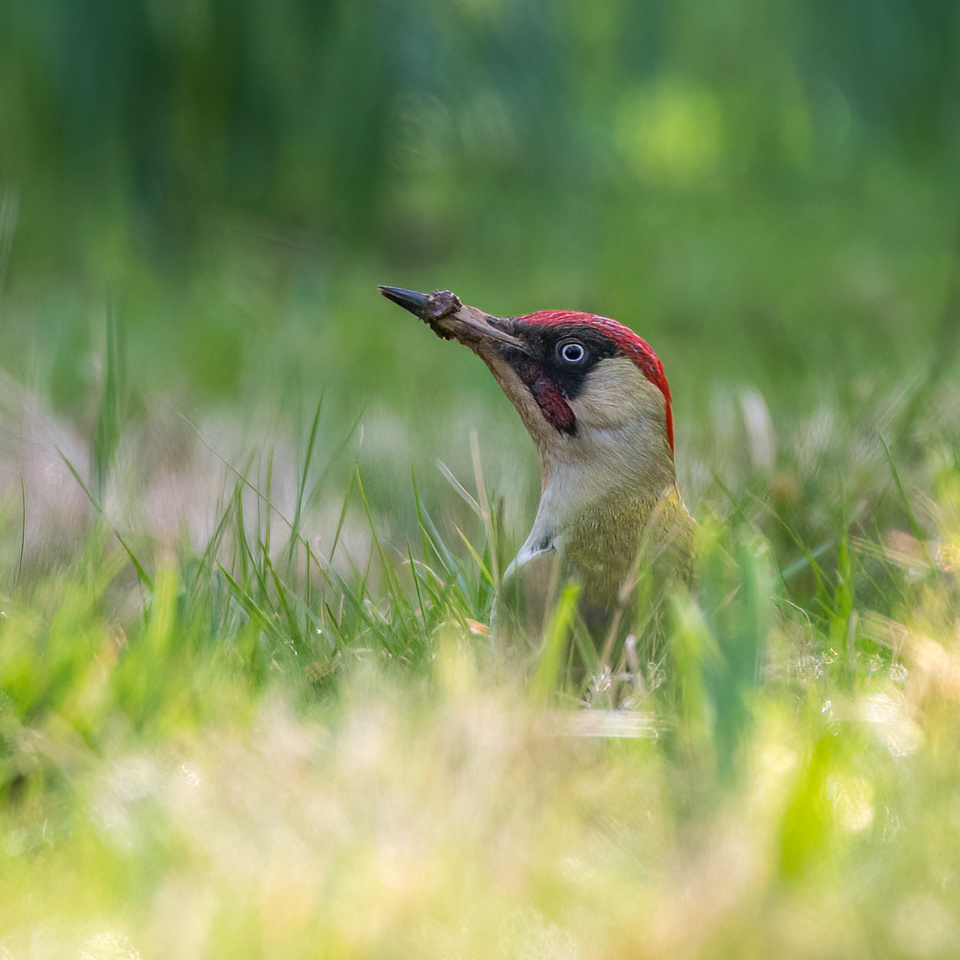 European green woodpecker (Picus viridis)European green woodpecker (Picus viridis)
Bushy park, London.
The shy and elusive Green woodpecker
As for next month I will be visiting the stunning RSPB Bempton Cliffs on the East Yorkshire coast for my first seabird fix of the year. The weather forecast is for snow and Wintry conditions. Wish me luck!!
Thank you all for reading my latest blog and thank you all for your support and kind comments.
Please continue to upload your photographs to my Photo's Page. There are some great photographs being posted.
Many more of my images can be viewed on my Instagram gallery page.
Thanks
Steve