What a busy month April has been! With the evenings now getting lighter I'm out and about with the camera most evenings as well as weekends.
I started the month off with a few days at the stunning seabird reserve of Bempton cliffs on the East Yorkshire coast. As always I got some great shots but the star attraction for me was the Black-browed albatross who put on some great flying displays. This bird is the only albatross known to be in the Northern hemisphere. Their home is usually on the Falkland Isles so I think this one is on a global tour!
Black-browed albatross (Thalassarche melanophris)Black-browed albatross (Thalassarche melanophris)
RSPB Bempton cliffs, East Yorkshire.
Black-browed albatross. A rare visitor to the UK and the Northern hemisphere.
Atlantic puffin (Fratercula arctica)Atlantic puffin (Fratercula arctica)
RSPB Bempton cliffs, East Yorkshire.
There are plenty of puffins on the cliffs at RSPB Bempton.
Grey seal (Halichoerus grypus)Grey seal (Halichoerus grypus)
Flamborough head, East Yorkshire.
Grey seal not far from Bempton, East Yorkshire.
During the week I visit local sites such as Otmoor, Farmoor and Tring reservoirs all within 30 minutes from home in South Oxfordshire. There is always something to see as Spring is now getting into 'full swing'. Lots of migrants are arriving to breed in the UK. Each time I visit these areas there are always some new arrivals. We've just had a massive influx of swallows etc which in turn bring the raptors such as Osprey's. Also Hobbies are arriving from Africa which feed on large insects and small birds.
Hobby (Falco subbuteo)Hobby (Falco subbuteo)
Standlake, Oxfordshire.
Hobby. A Summer visitor to the UK from Africa.
A Summer visitor we sometimes hear but rarely see is the Cuckoo. For the past few years a certain individual has returned to the same spot in Surrey. He has got quite used to people which is unusual for a normally shy bird so I made the trip to go and see what all the fuss was about! I arrived at the reserve just before sunrise and set up and waited. I only waited a couple of hours and caught a glimpse of a bird flying to a tree close by. Next I heard the unmistakable sound 'cuckoo', then he flew in closer. I rattled a few shots off then just sat and watched him. It is good sometimes to put your camera down and just watch your subject. Beats TV! He hung around for half an hour then went calling for a mate. What an remarkable spectacle to witness probably never to be experienced again.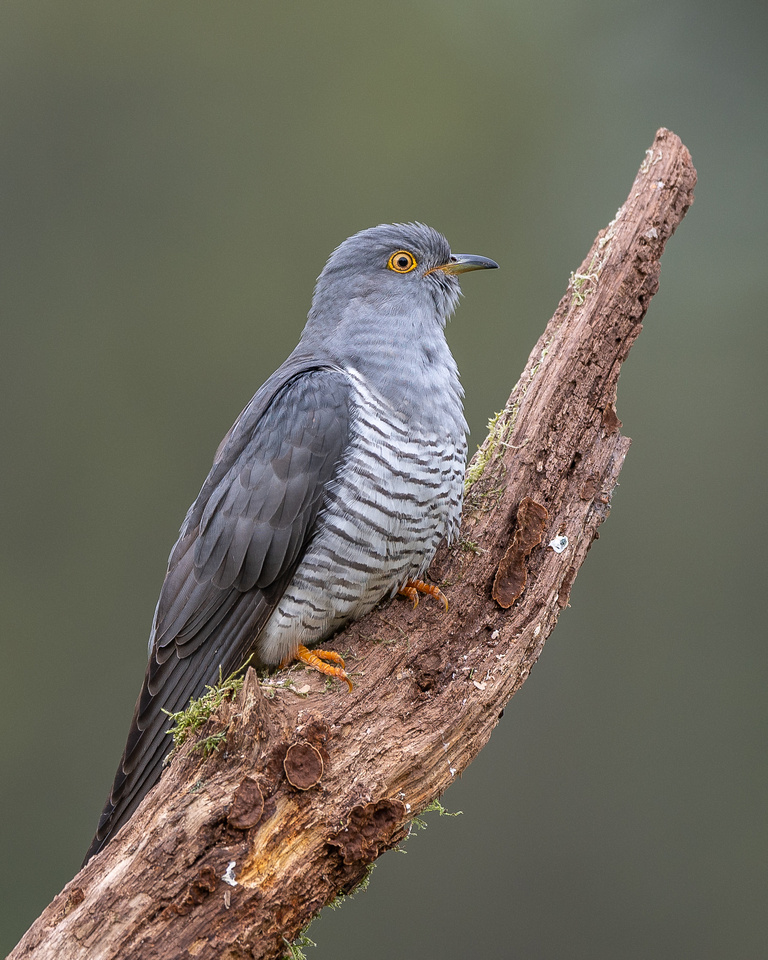 Common cuckoo (Cuculus canorus)Common cuckoo (Cuculus canorus)
Thursley Common, Surrey.
Cuckoo on Thursley common, Surrey.
As some of you already know, I have been using a new mirrorless camera body. Over the past couple of months I have been putting it through its paces. The issue I have been struggling with is the auto focusing. Nikon have just updated the firmware to try and cure these problems and I can now see a vast improvement. I have also added a new 500mm prime lens to my 'arsenal' which is shorter and much lighter than my previous lens. This has enabled me to react quicker to moving objects which means more shots on target and more importantly in focus. Happy days!! I am now able to walk round without tripods etc (I now only use them for video) and when I get home my back, arms and shoulders aren't sore. The perks of getting old! Ha ha ha
Sparrowhawk (Accipiter nisus)Sparrowhawk (Accipiter nisus)
RSPB Otmoor, Oxon.
Eurasian sparrowhawk with its eye on me! RSPB Otmoor, Oxfordshire.
Dunlin (Calidris alpina)Dunlin (Calidris alpina)
Farmoor reservoir, Oxfordshire.
Dunlin spotted at Farmoor reservoir, Oxfordshire.
Mandarin duck (Aix galericulata)Mandarin duck (Aix galericulata)
Marsworth reservoir, Herts,
Mandarin ducks are becoming a common sight in Southern England.
Now we are in Spring going into Summer it now means the car show and motorsport season is now under way. Hurrah! I've always been a bit of a 'Petrolhead' from an early age and enjoy attending shows and motorsport events. I have a passion for classic American and the hot rod scene which go hand in hand with drag racing (my favourite motorsport) which originated in America in the 50's. I'd love to have been around in that era. An age when they knew how to build cars.
1929 Ford1929 Ford
Spring Scramble!
Bicester Heritage, Oxon.
A 1929 Ford turned into a Hot Rod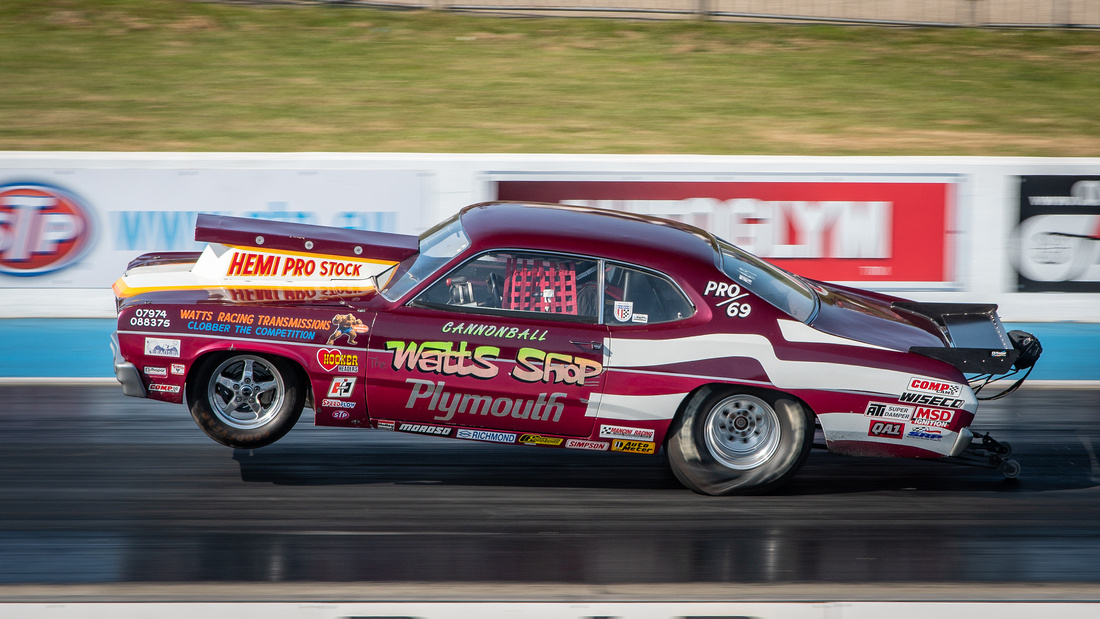 Plymouth Duster32nd Hot Rod Drags
Santa Pod Raceway, Bedfordshire.
Drag racing at Santa Pod Raceway, Bedfordshire.
As for May I will be visiting the stunning RSPB Bempton Cliffs (again!!) on the East Yorkshire coast for my second seabird fix of the year. On this visit I have a boat trip booked which sails below the 400 foot cliffs of Bempton where they feed the gannets.
Thank you all for reading my latest blog and thank you all for your support and kind comments.
Please continue to upload your photographs to my Photo's Page. There are some great photographs being posted.
Many more of my images can be viewed on my Instagram gallery page.
Thanks
Steve