Hello and welcome to another riveting account of my photographic exploits during the past month!!
Early in the month I invested in a new camera body. This time I was trying out the mirrorless system in the form of a Nikon Z6 Mk2. Nikon have been producing the mirrorless system for a few years now but they had not quite got them right for wildlife photography. The auto focus has to be able to lock onto moving targets. Birds & animals can be very unpredictable so to be able to lock onto your subject quickly is vital. This month I have been putting the camera through its paces at a couple of local reserves. To be honest it is taking some getting used to but I will persevere! I am impressed with the quality of the images and the total silent shutter operation enabling me to get more natural shots. Most of the time my subject doesn't even know I'm there!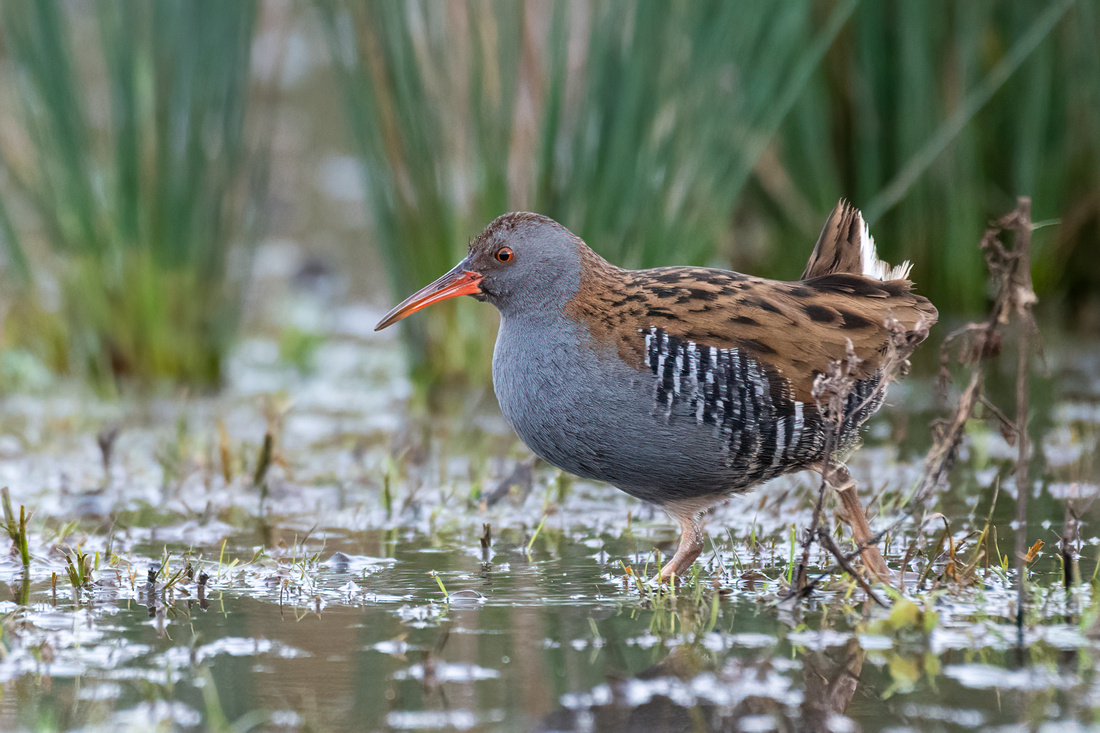 Water rail (Rallus aquaticus)Water rail (Rallus aquaticus)
WWT Arundel, West Sussex.
Water Rail. A shot from my first outing with the Nikon Z6 Mk2. Arundel wetlands, West Sussex.
I attended the hawk conservancy trust first day of opening in the February with my new set up but the weather wasn't up to much and flying conditions weren't the best so I only managed some close up portrait shots of the birds of prey.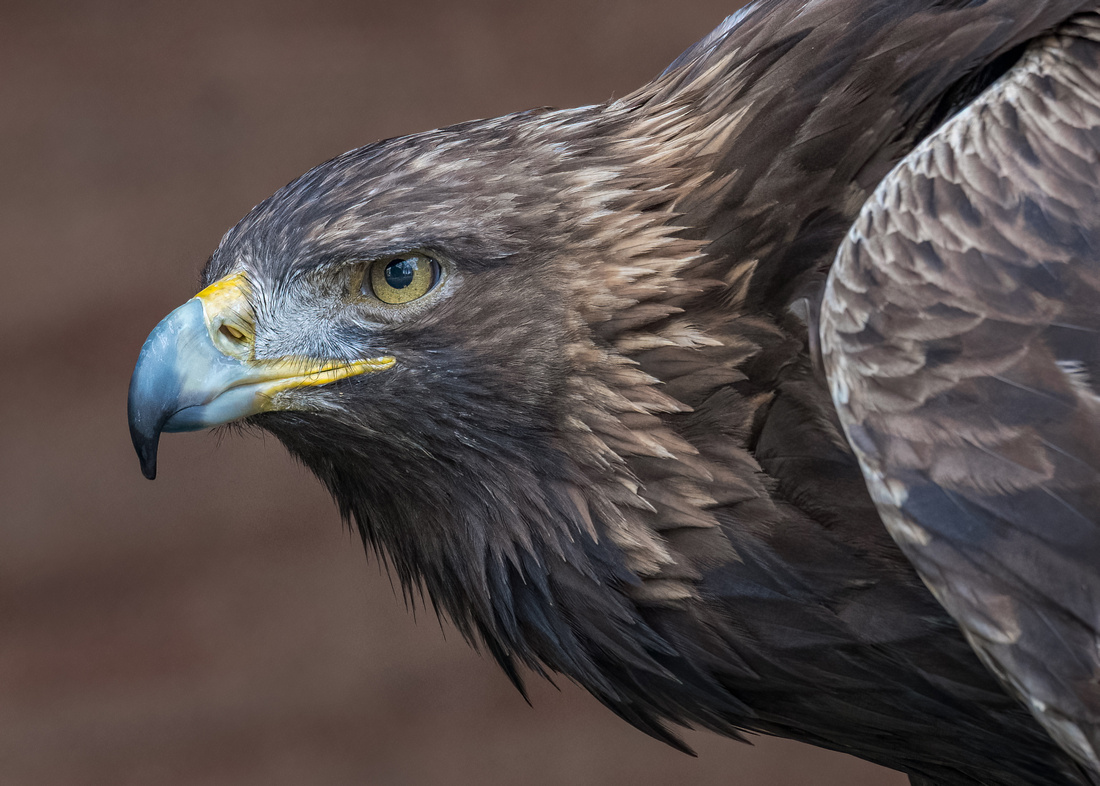 Golden eagle (Aquila chrysaetos)Golden eagle (Aquila chrysaetos)
Hawk conservancy trust, Hants.
Golden eagle at the hawk conservancy trust, Hampshire.
Most weekends I was at the wetland centre in London testing the new kit but prior to purchasing it I managed to photograph my best ever wild Peregrine falcon images. There are a number of hides at the reserve with one being a two-storey tower which I rarely enter. I don't really like photographing birds from above but it is good for photographing birds in flight. There are normally gulls that fly past but on this rare visit I got lucky with the falcon! I must of rattled off around a 100 shots of it flying past and it landing in front of me. Falcons will attack other birds from above by performing a dive, stunning them and forcing them to the ground.
Peregrine falcon (Falco peregrinus)Peregrine falcon (Falco peregrinus)
WWT London.
Peregrine falcon at the London wetland centre.
The total silence of the new set up has also enabled me to get the closest and most natural looking kingfisher images to date. A kingfishers senses are 10 times more acute than our own so any disturbance and they are off like a bullet as any wildlife photographer will tell you! This particular bird was happy to go about his business in front of me for a few hours. He was catching fish and doing plenty of preening without a care in the world. Moments like this are very rare and I will always cherish this moment.
Common kingfisher (Alcedo atthis)Common kingfisher (Alcedo atthis)
Brandon Marshes, Warwickshire.
Common kingfisher. He was totally unaware I was watching and photographing him. Priceless!
Glossy ibis (Plegadis falcinellus)Glossy ibis (Plegadis falcinellus)
Shepherd's Patch
Gloucestershire.
Glossy ibis. I finally managed to photograph this bird after 3 failed misses! Shepherd's Patch, Gloucestershire.
Thank you all for reading my latest blog and thank you all for your support and kind comments.
Please continue to upload your photographs to my Photo's Page. There are some great photographs being posted.
Many more of my images can be viewed on my Instagram gallery page.
Thanks
Steve