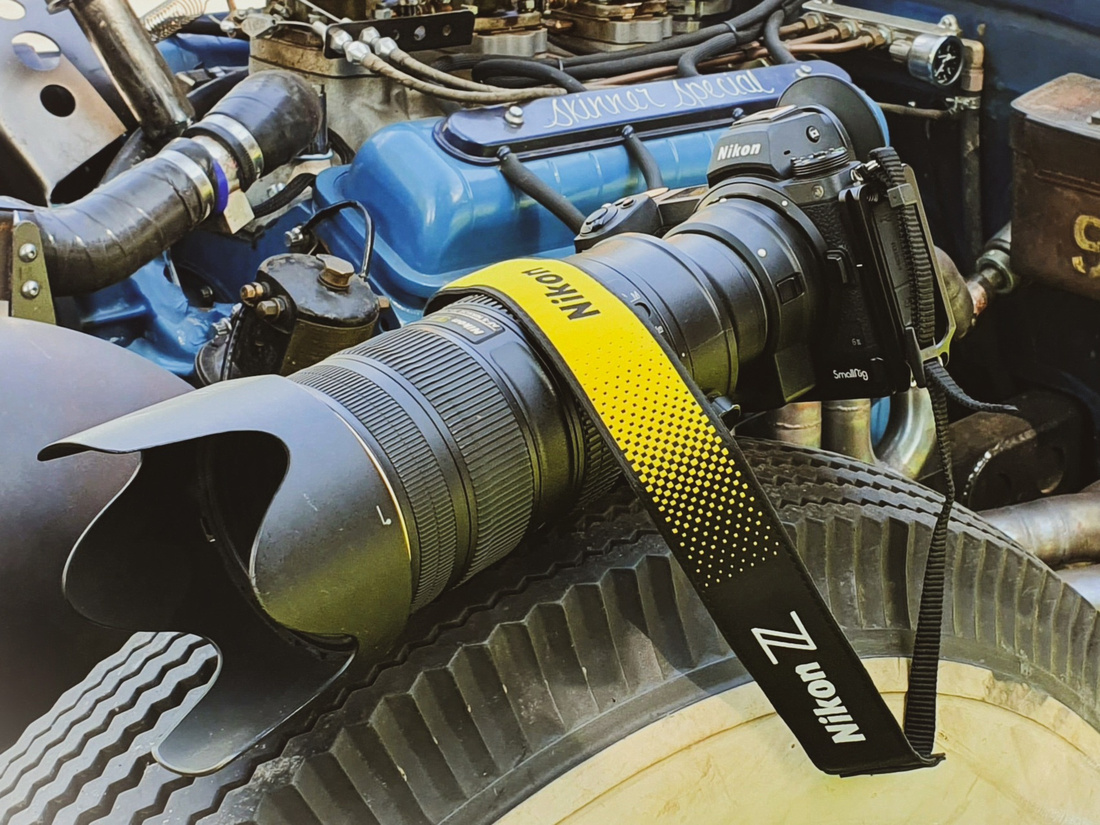 Nikon Z6II
Welcome to my latest literary masterpiece which covers my first year using a Nikon mirrorless camera body.
As some of you know I took delivery of a Nikon Z6 Mk2 just over a year ago. It took me a while to decide on the Nikon as I was looking at changing systems all together namely moving over to Olympus. Whenever I'm buying new equipment I read all the reviews online for weeks on end looking at the pros and cons. I've used Nikon equipment for around 20 years so decided to stick with what I'm used to. The beauty of Nikon's mirrorless system is that you can use the old F-mount lenses via a FTZ adapter. Other manufacturers don't allow this so having to sell all my old gear and buying new would have not been economical. A big tick to Nikon for this!
On delivery of the new body the first noticeable difference was the smaller size and weight which felt different. I bought a Smallrig metal cage which fits to the base of the body which helped with the feel of the camera in my hands. Eventually I purchased the Nikon battery grip which helped with handling. Battery life on any mirrorless camera is not great so being able to add an extra battery in the grip helped enormously.
The button layout on the Z6II was similar but it can take a while to train your fingers to move to slightly different positions. In the past I've learnt where all the functions are without taking my eye from the viewfinder. I see people when I'm out and about lowering their camera, alter the settings then wonder where the subject had flown/walked to! In nature photography things can happen in a split second so you have to be ready and able to alter settings for changing situations.
My first outing with the new system was to the wetland centre at Arundel, West Sussex. It's a bit of a trek from Oxfordshire but I enjoy visiting the area.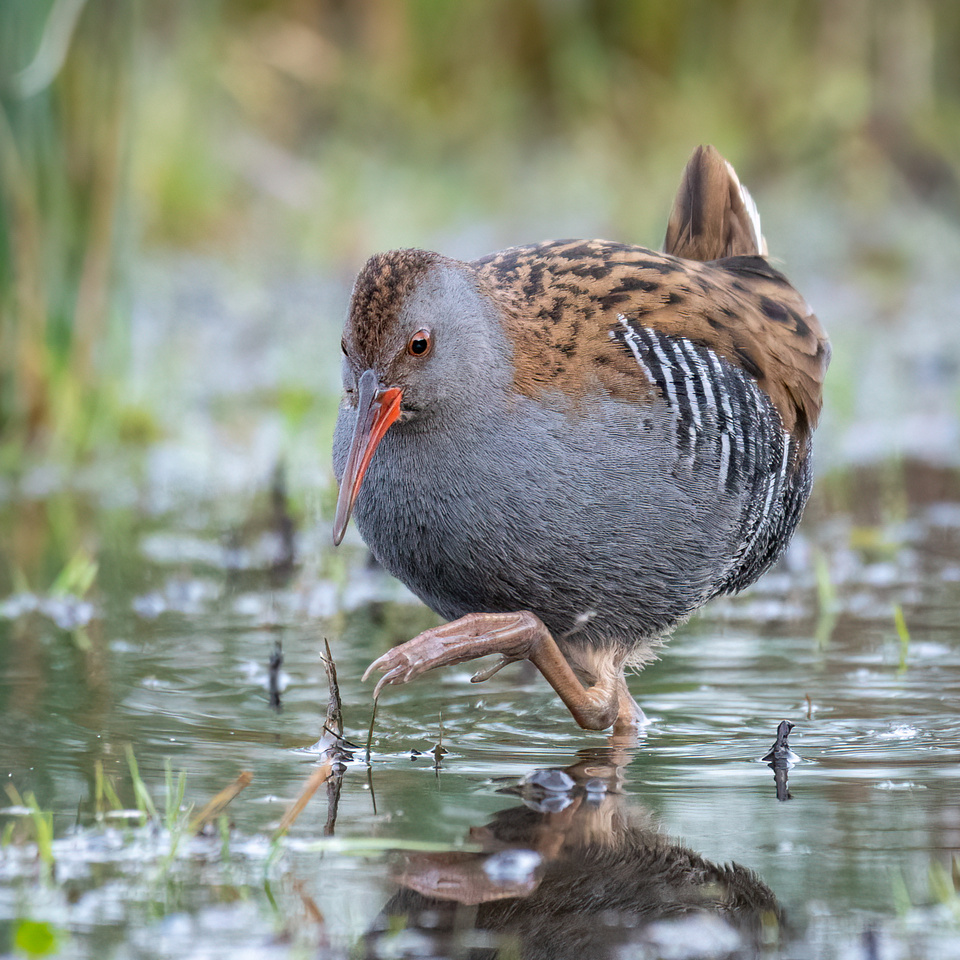 Water rail (Rallus aquaticus)Water rail (Rallus aquaticus)
WWT Arundel, West Sussex.
First shots taken with the Z6II. Probably about 5 sharp images out of a burst of 12!!
Water Rail at WWT Arundel, West Sussex.
Within the first hour of using the Z6II I was ready to throw it in the bin! Honestly!! My focus hit rate was awful with hardly anything in focus. The problem was I was expecting the camera to behave like a DSLR and I had set it up similar. Mirrorless focusing modes are different to DSLR's so I had to get used to a whole new way doing things. It has taken me around 10 months to get used to this to the point were I eventually sold my old faithful the D850 which is an awesome camera. Whenever I had a bad day with the Z6II I put back in the bag and got the D850 back out!! This was not helping me to learn the new set up so I got rid.
The big plus with any mirrorless camera is the electronic view finder (EVF). When you are looking in the viewfinder you can adjust exposure, white balance and see the menu and adjust settings which shows you what the final image will look like. This is the big factor which stops me going back to a DSLR. You can also produce excellent video footage in the same way.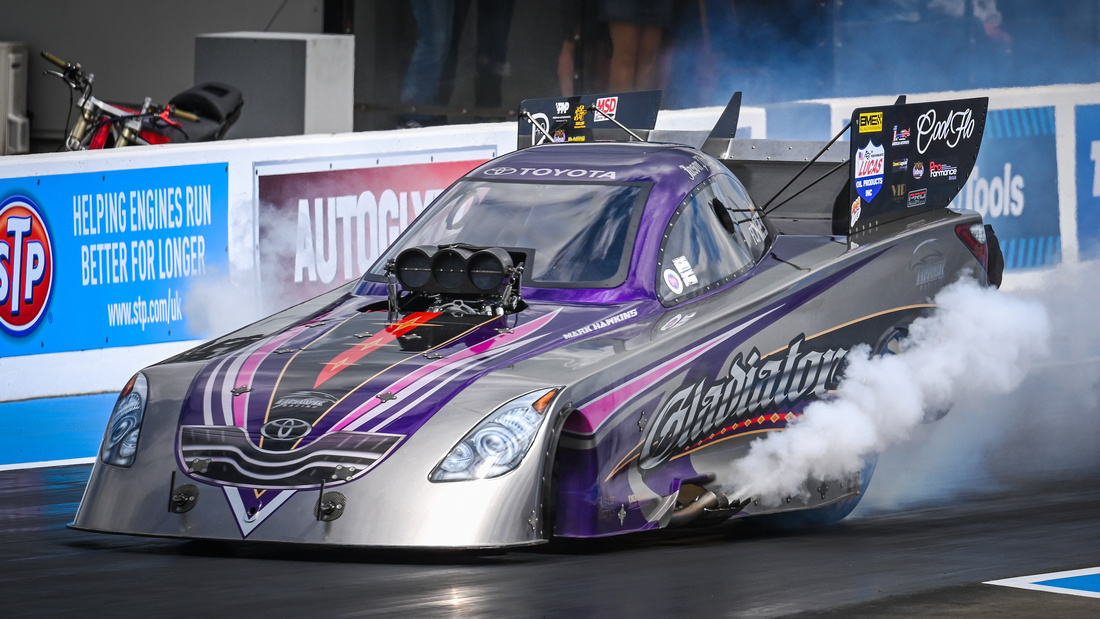 'Gladiator' Fuel Funny Car'Gladiator' Fuel Funny Car
Santa Pod Raceway, Bedfordshire.
The Z6II even works with cars!!
Nowadays I enjoy using the Z6II with a dedicated Nikon battery grip which suits my large hands perfectly all coupled to a Nikon Nikkor 500mm f5.6E PF lens which works brilliantly with the lens adapter. This set up weighs around 4.5lbs as opposed to around 12lbs of my old DSLR set up. Eventually I will buy dedicated Z mount lenses which are lighter but in the mean time I will stick with this set up. I'm one of these photographers who like to walk round not carrying tripods etc which are heavy and cumbersome and this set up suits me. My advice if you thinking of investing is stick with it. I have photographer friends who change systems annually because they don't/can't use or haven't got the patience. Learn what you have got is what I tell my pupils when I'm out on tuition. I have equipment I bought 10 years ago and I still get great images from them.
Red fox (Vulpes vulpes)Red fox (Vulpes vulpes)
British wildlife centre, Surrey.
Eye recognition on the Z6II worked fine with this Red Fox. But not always!!
If you would like more information about my experience with the Z6II or any other photography related topics please feel free to message me.
Thanks
Steve