Welcome to my latest blog of my exploits in the month of June. In June I usually concentrate on the new wildlife that has appeared all around us but I decided to try something different! Don't get me wrong I love nature in all its forms but I also like mechanical things such as planes, trains & automobiles. A typical bloke! I've visited the usual haunts of Slimbridge, Forest Farm and the Bird of prey centre at Newent. I also had four trips to the Mach loop in Mid-Wales to photograph the low flying military jets. A great spectacle with a great bunch of people. More on that later.
Slimbridge has seen the arrival of five newly hatched Common cranes! They are been well looked after by their doting parents and still going strong as I right this. Last year they only managed to rear two but one was predated and the other died of kidney disease. It takes 7 months for them to be able to fly but they are growing fast. Fingers crossed.
Common crane (Grus grus)Common cranes from the Rushy hide, WWT Slimbridge.
Newly hatched common crane at WWT Slimbridge.
Due to Winter dragging on a bit longer than usual, Spring arrived a couple of weeks later with some glorious weather. The insects were out in force and the kingfishers at Forest farm had bred two youngsters who are now looking for territories of their own. They are a solitary bird until the breeding season.
Banded demoiselle (Calopteryx splendens)Forest farm nature reserve, Whitchurch.
Banded demoiselle at Forest farm.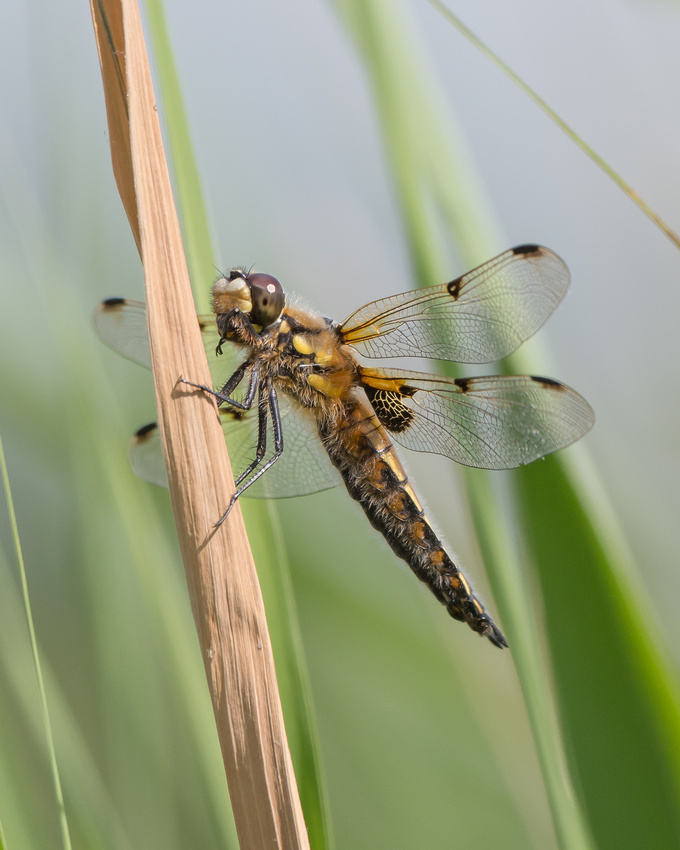 Four-spotted chaser (Libellula quadrimaculata)RSPB Hamwall, Somerset.
Four spotted chaser at RSPB Ham Wall, Somerset.
Juvenile common kingfisher (Alcedo atthis)Forest Farm, Whitchurch.
Kingfisher junior claiming territory at Forest farm
I also had a couple of visits to the International Centre for Birds of Prey where I practise my bird-in-flight shots. Birds of prey from around the world can be seen here and they fly many different species with owls being my favourites.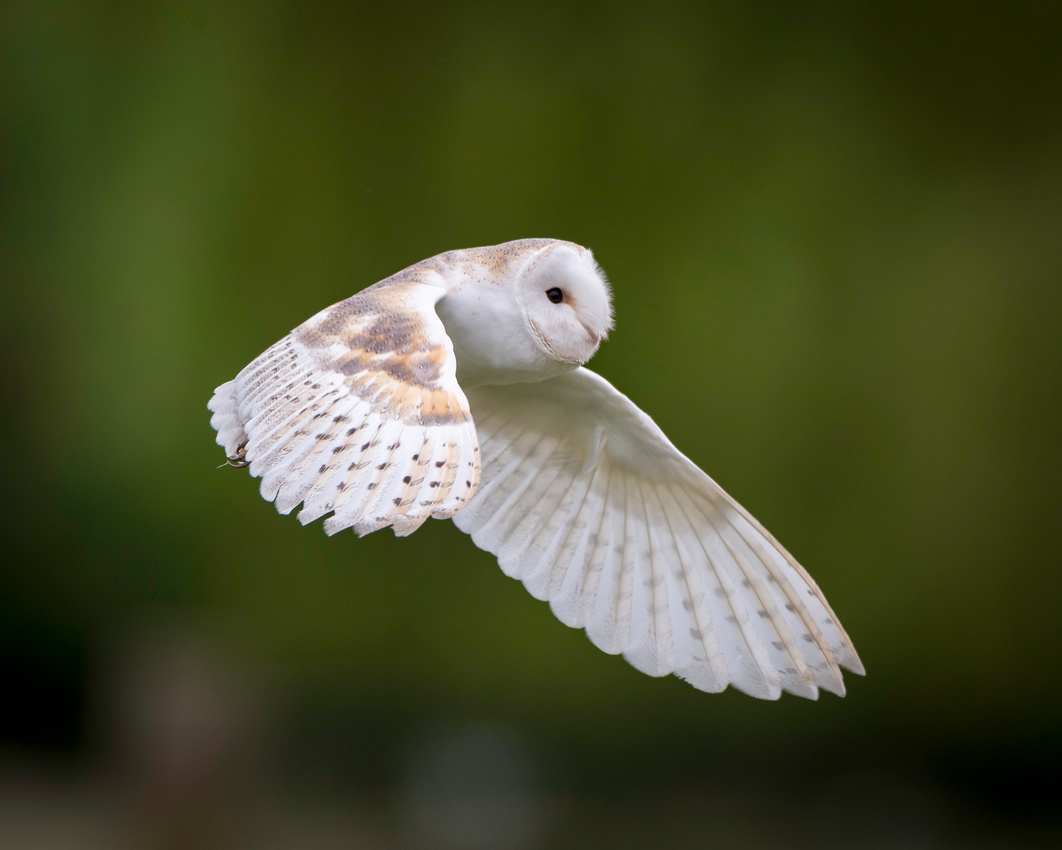 Barn owl (Tyto alba)The ICBP, Newent.
BUY from Redbubble
Barn owl at the ICBP
Where I live in South Wales it is very scenic and on the edge of the Brecon Beacons. Also every now and again a steam train special will pass through the beautiful countryside on its way to Cardiff etc. I managed to catch one near Abergavenny but it was an overcast cool day which made for a lot of steam and smoke, but I'm quite pleased with the results.
The Welsh Marches ExpressSR Rebuilt Light Pacific 4-6-2 no 34046 (as 34052 Lord Dowding) heading south towards Pontrilas 16th June 2018.
BUY from Redbubble
BUY from Photo4me
The Welsh Marches Express near Abergavenny
My final part of the blog includes four visits to the Mach loop. The Mach loop is a designated Low fly Area (LFA) in the North West of Wales. It is famed for its all year round opportunities to photograph military aircraft at very low levels. On my first visit I arrived around 8AM. I waited....and waited....and waited! The first fly past was 3.30PM!! There is not a set timetable here, just turn up and hope for the best. If the come they come. It's always worth the wait to see these daredevils of the skies screaming up the valleys. It is mainly aircraft from the RAF that use the loop such as Hawks, Tornados, Hercules and Typhoons. Also the US Air Force fly their F15's and Osprey helicopters. Also in Spring and Summer when Air show season is in full swing you may get something different like the Red Arrows. Always great to see. Here are a selection of aircraft that I've seen through the Mach loop over my past four visits.
RAF Panavia Tornado GR4 ZA614/076Cad West, The Mach Loop.
Panavia Tronado GR4 (Royal Air Force)
Lockheed Martin C-130J-30 Hercules C4 (ZH872)Cad West, The Mach Loop.
BUY from Redbubble
Lockheed Martin C-130J-30 Hercules (Royal Air Force)
Bell MV-22B Osprey 0065Cad East - The Mach Loop.
Bell MV-22B Osprey (USAF)
Bae Systems Hawk-T.2 (ZK020)— Royal Air ForceCad West, The Mach Loop.
Bae System Hawk T2 (Royal Air Force)
McDonnell Douglas F-15 Eagle C - 86-163 493rd "The Grim Reapers"Cad East - The Mach Loop.
McDonnell Douglas F-15C Eagle of the 493rd Fighter Squadron The Grim Reapers (USAF)
Royal Air Force Eurofighter EF-2000 Typhoon F2 ZJ929Rhayader, Powys.
Royal Air Force Eurofighter EF-2000 Typhoon
And there you have it. I've had quite a busy past month. There are quite a few WW2 re-enactment days happening which are always great fun to attend and photograph and there are a couple of Air shows I plan to visit. Long may this glorious weather continue.
Thanks for reading my latest installment.
More of my images can be viewed on my flickr page.
Steve