A good question. Where is Spring? We've managed a couple of bright sunny days (I even got sun burnt!) but the weather has cooled considerably and it is now the usual overcast grey weather we are all used to. Never mind there are signs of new growth all around us and the spring migration is slowly happening with new visitors appearing in dribs and drabs.
I've spent the last few weeks trying new locations and re-visiting old haunts. I felt that my photography was getting a bit stale. I've still visited the regular places such as WWT Slimbridge and the Forest of Dean. I've re-visited Gilfach farm and been to a new location for me, Upton Warren. More about these later.
During the last month I have managed to photograph a few rare visitors to WWT Slimbridge such as Little tern, Glossy ibis, Arctic tern and common sandpiper.
Little tern (Sternula albifrons)WWT Slimbridge.
Little tern 17th April 2018
Glossy ibis (Plegadis falcinellus)WWT Slimbridge.
Glossy ibis 26th April 2018
Common sandpiper (Actitis hypoleucos)WWT Slimbridge.
Common sandpiper 13th April 2018
Arctic tern (Sterna paradisaea)WWT Slimbridge.
Arctic tern 28th April 2018
It's not just the rarities I have photographed but the birds that stay most of the year. The great-crested grebes put on a great courtship display several times. A great spectacle to witness. Also the greylag geese and mallards are all on parenting duties. There are quite a few mute swan nests dotted around the reserve so expect to see plenty of cygnets later this spring. Some of the birds are in summer plumage now such as the black-tailed godwits which look stunning with their orange plumage.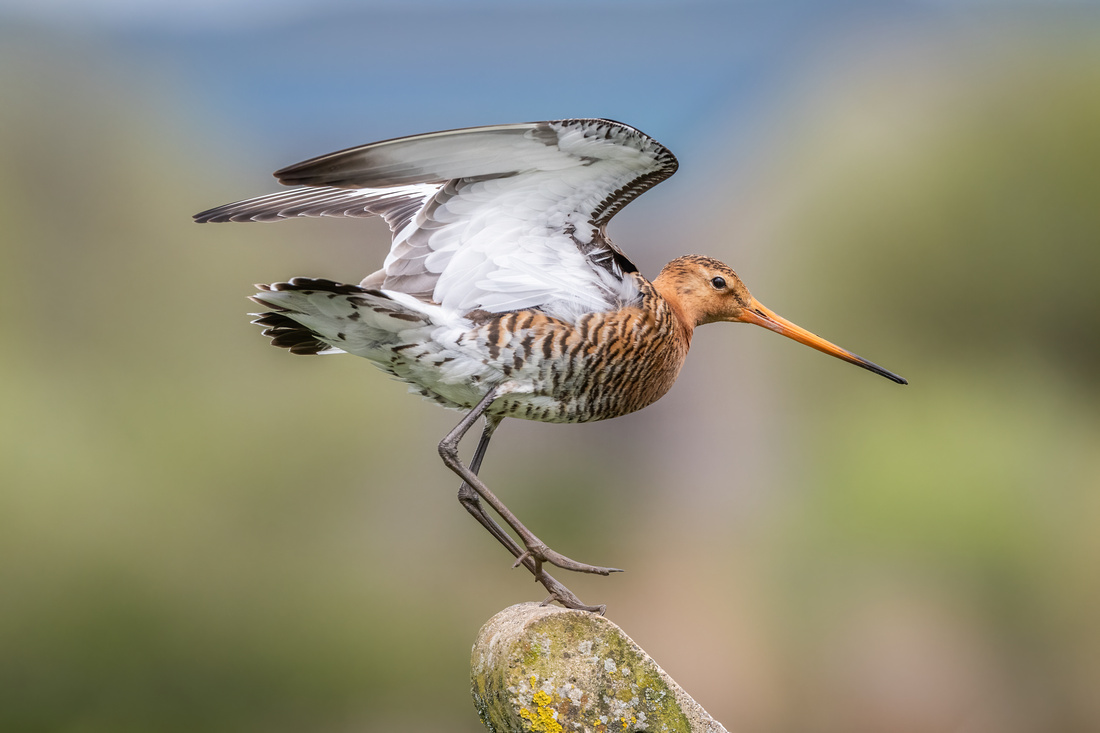 Black-tailed godwit (Limosa limosa)WWT Slimbridge.
Black-tailed godwit in summer plumage
'Is there any room for me?'A gosling looking for shelter under mum's wing. There was already four goslings in there!
Photographed at WWT Slimbridge, Gloucestershire.
BUY from Redbubble
Greylag gosling looking for cover under mum's wing
Great crested grebes (Podiceps cristatus)WWT Slimbridge.
A pair of great crested grebes from the Discovery hide, Slimbridge.
I've managed to visit Forest farm nature reserve once in the past month with the sole intention of photographing the Fantastic Mr. Fox! The kingfishers are busy on breeding duties and probably won't be seen till the summer, hopefully with their fledglings. Whilst waiting for the Red fox the small birds and Jays kept us entertained. Around a hour later Mr Fox eventually appeared from behind the reeds (likes a lie in apparently!). It's always great to see wild animals especially Red foxes, how people can hunt these beautiful animals is beyond me.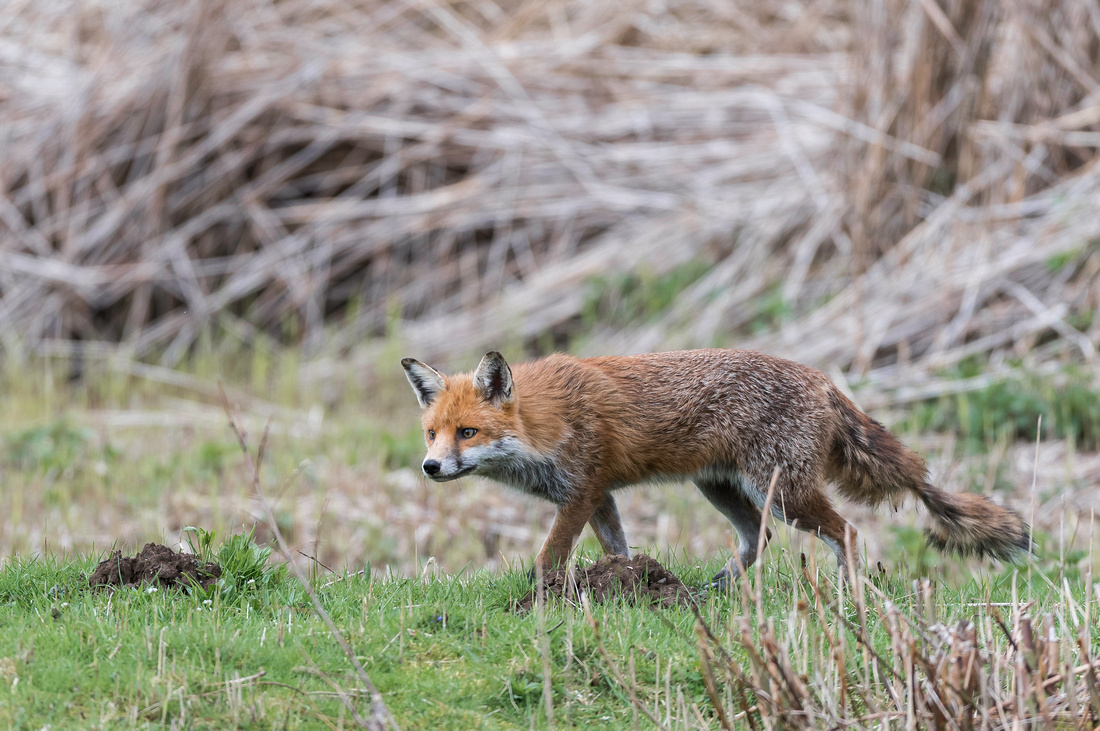 Red fox (Vulpes vulpes)Forest farm, Whitchurch.
Fantastic Mr. Fox
His tail has a piece missing, probably snagged on a fence or lost it in a fight.
The Forest of Dean is a great place for wildlife. I visited the RSPB reserve of Nagshead where there are a couple of hides to view any passing wildlife. It is a place where you have to put the hours in and be very patient. I tried the Lower hide first to try and catch glimpses of the visiting Pied flycatchers and Redstarts. They were about but very distant so didn't manage any photos. After an hour I went for a walk to the Campbell hide which is situated in front of a small pool. A lot of the birds use the pool for bathing. I spent around 5 hours here. In that time I saw treecreepers, blackcaps, nuthatches and the usual robins & blue tits. A small group of Fallow deer slowly made their way through.
Fallow deer (Dama dama)RSPB Nagshead, Parkend.
Fallow deer from the Campbell hide, RSPB Nagshead.
Common treecreeper (Certhia familiaris)RSPB Nagshead, Forest of Dean.
European treecreeper from the Campbell hide, RSPB Nagshead.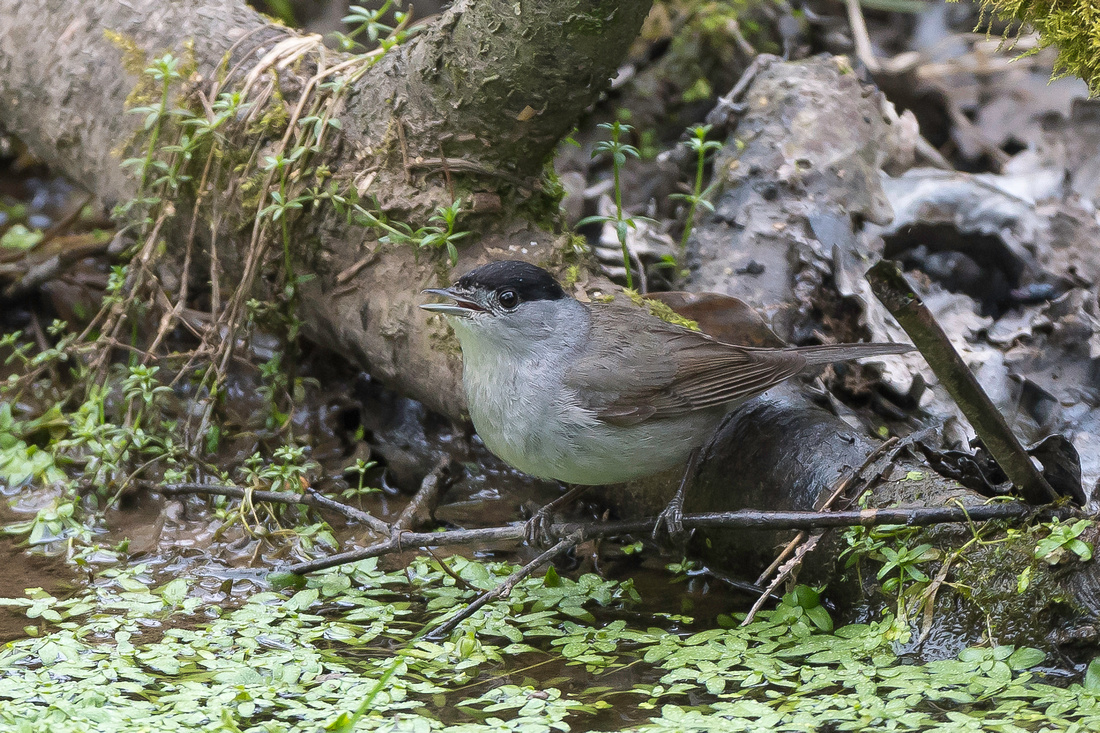 Blackcap (Sylvia atricapilla)RSPB Nagshead, Forest of Dean.
Blackcap about to take a bath! RSPB Nagshead.
Last week I headed up the M5 to Upton Warren nature reserve near Droitwich. A place I have heard so much about but had never previously visited. I had spoken to a few people of the best places to visit here which helps a lot when visiting new locations. There are three hides on the 'Flashes' lake so I settled into the 3rd hide. There were plenty of noisy black-headed gulls, avocets, lapwing & little ringed plover that walk round like clockwork toys! I also spotted a whimbrel which was quite distant, and asleep!!
Little ringed plover (Charadrius dubius)Upton Warren, Worcestershire.
Little ringed plover at Upton Warren
On the walk back to the car passing the sailing lake I noticed the swallows, sand martins & house martins were all feeding up on flies that had landed on the water's surface. I spent an hour trying to photograph them in flight. It can be very frustrating when you eventually lock focus onto one then they change direction at the last second!! Grrrr!! Managed a couple of shots but they wont win any competitons!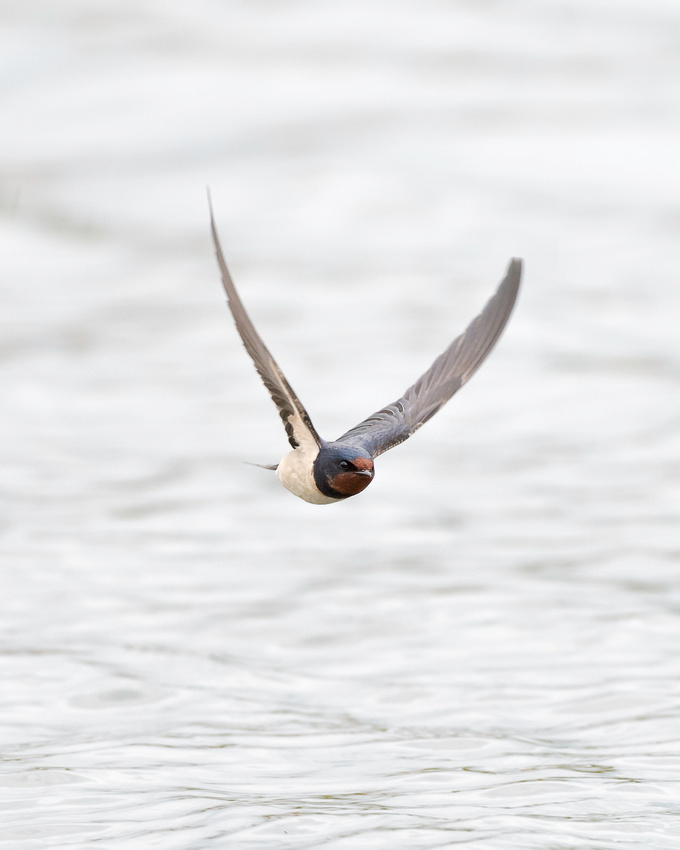 Barn swallow (Hirundo rustica)Upton Warren, Worcestershire.
Barn swallow in flight, Upton Warren.
Last Wednesday I had a trip to Rhayader in Mid-Wales to visit Gilfach farm. A great reserve set in the Mid Wales valleys with moorland and woodland habitats. It is a regular haunt of visiting Pied flycatchers, Redstarts, Cuckoos, Wood & willow warblers. It's a great place to walk around even if you don't see very much, just enjoying the solitude. As I arrived I heard the cuckoo calling which was a good omen. Most of my visit was spent in the Oak wood with a camouflaged bag hide over me. This is a great way to get closer to the wildlife you are trying to photograph. I saw the Pied flycatchers checking out the many nesting boxes in the wood and the greatest surprise was a Hare that casually strolled through! This is only the second one I have photographed in the last 10 years.
European pied flycatcher (Ficedula hypoleuca)Female pied flycatcher at Gilfach farm, Rhayader.
Female pied flycatcher at Gilfach farm.
European pied flycatcher (Ficedula hypoleuca)Male pied flycatcher at Gilfach farm, Rhayader.
Male pied flycatcher at Gilfach farm.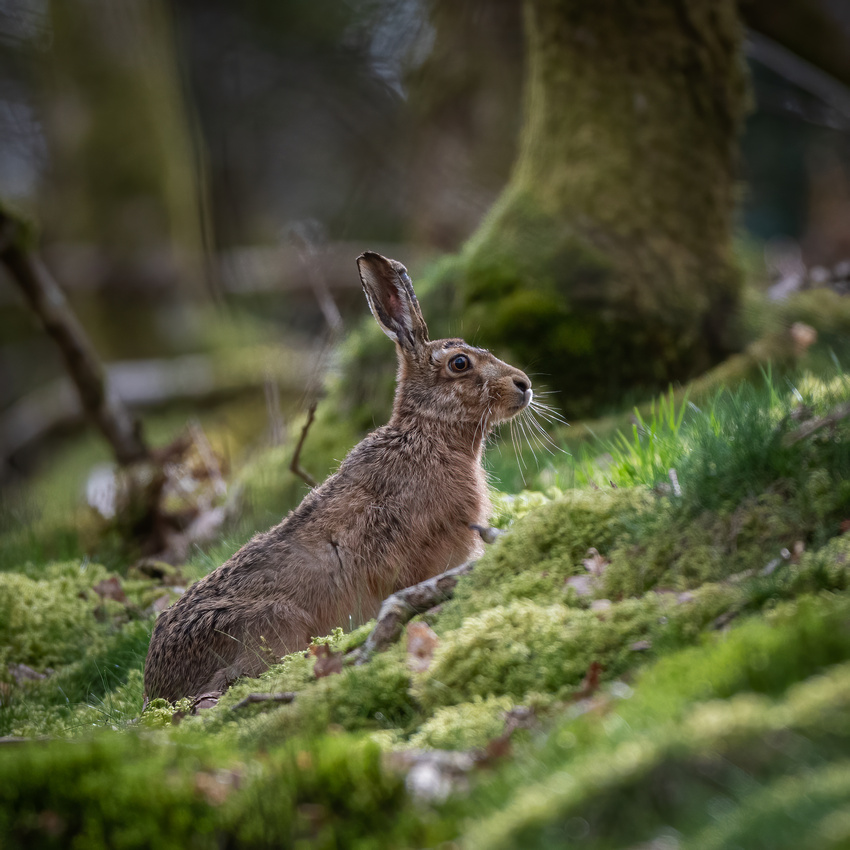 European hare (Lepus europaeus)Gilfach farm, Rhayader.
European hare at Gilfach farm.
Thanks for reading my latest instalment.
More of my images can be viewed on my flickr page.
Steve