Well here is my final blog of 2018. It has been a great year from a photography point of view. I even took the first six months of the year off from work and dedicated some time to projects I had planned. I've covered a lot of miles and taken thousands of images and wrecked a couple of lenses in the process!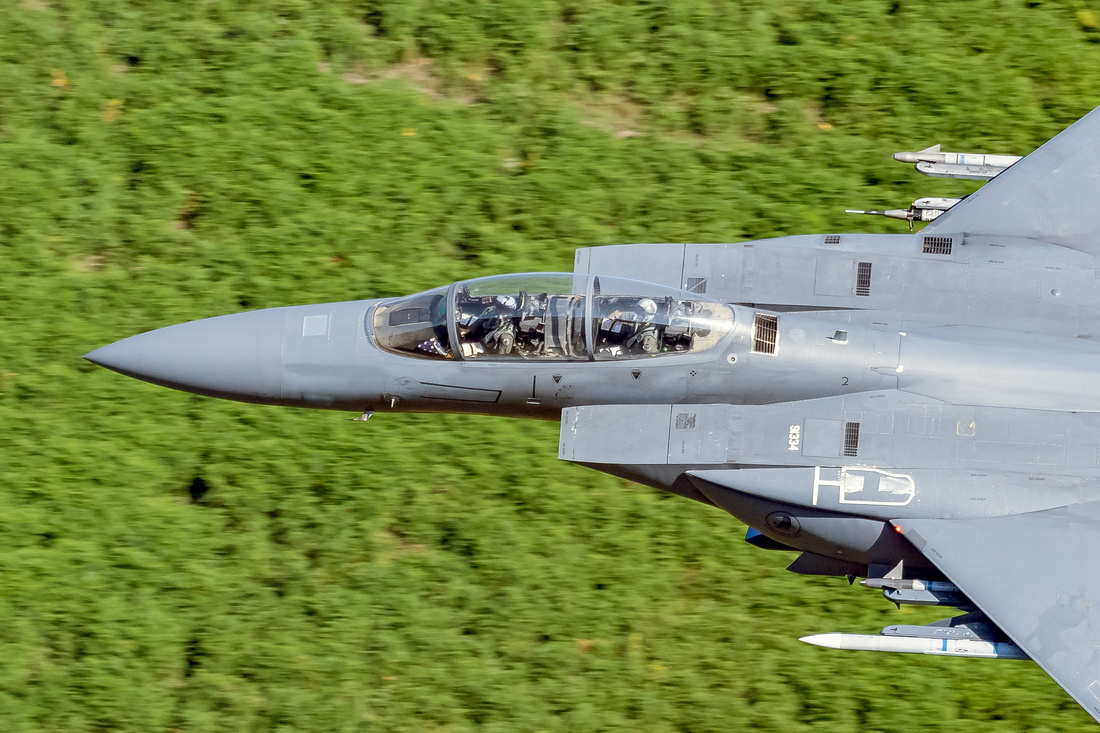 McDonnell Douglas F-15E Strike Eagle (LN 91-334) 494th FS 'Black Panthers'McDonnell Douglas F-15E Strike Eagle (LN 91-334) 494th FS 'Black Panthers'
The Mach Loop, Cad East.
F-15 Pilots checking out the photographers in the Mach loop
I paid around 10 visits to the low flying area in North Wales known as the 'Mach loop'. A 250 mile round trip on each occasion but it is always worth it. I only had one 'blank' day which was my own stupid fault for driving up in misty conditions! The day wasn't wasted as I visited the red kite feeding centre at Bwlch nant yr Arian. It always pays to have a back up plan!! A lot of time was spent at the wildfowl & wetlands centre at Slimbridge. One of my favourite reserves. This year was very special as the Common cranes successfully reared 3 youngsters which are still visiting the reserve from time to time.
Common crane (Grus grus)Common crane (Grus grus)
Common cranes from the Rushy hide, WWT Slimbridge.
A great year for the Common cranes at WWT Slimbridge
This year I tried my hand at photographing people. Yes real live people. This is totally out of my 'comfort zone' but I enjoyed the challenge. I liked attending the re-enactment events that take place up and down the country and are becoming increasingly popular with photographers.
HeadmasterHeadmaster
Severn Valley Railway 1940's Weekend 25th June 2016.
Had a great year photographing PEOPLE!
As for 2019 I would like to visit parts of Scotland particularly the West coast and maybe the Cairngorms or Shetland. I have never seen a wild eagle and this is the place to go to see them and other wildlife. I am still researching suitable locations so if any of you know of any places I should try it would be much appreciated.
White-tailed eagle (Haliaeetus albicilla)White-tailed eagle (Haliaeetus albicilla)
The British bird of prey centre, Carmarthen.
Captive white-tailed sea eagle. A bird I hope to see wild if I visit Bonnie Scotland in 2019!
Well that's all for now folks.
I hope you all have a great Christmas and All the Best for 2019. I hope you all get cameras off Santa then you can show off your work on my Photos page. Thanks for your support over the last year. It always makes it worthwhile when people appreciate and give brilliant feedback on your photography.
Thanks again
Steve