Welcome to another thrilling episode of my photography exploits.
This is a review of the past year. Not a good year for many of us.
Over the last twenty odd years I have worked in the automotive and aviation industries but this year with the onset of Covid-19 things took a drastic turn. As a result of this I was out of work. This in turn was the 'kick up the back-side' I needed to go full-time as a photographer. Something I had being pondering for a few years. I must admit things are difficult in the profession at the moment but it is something I've always wanted to do with a passion. I have been able to devote more time to photography and try and promote my business. Teaching photography to like minded people is my main aim but in the current situation it is not easy. I think with the discovery of vaccines there is 'light at the end of the tunnel'.
Traditionally I start the year off with a couple of Classic car shows. One at Bicester, Oxon and the other at the Brooklands museum in Surrey. Both well attended events with hundreds of cars to look around.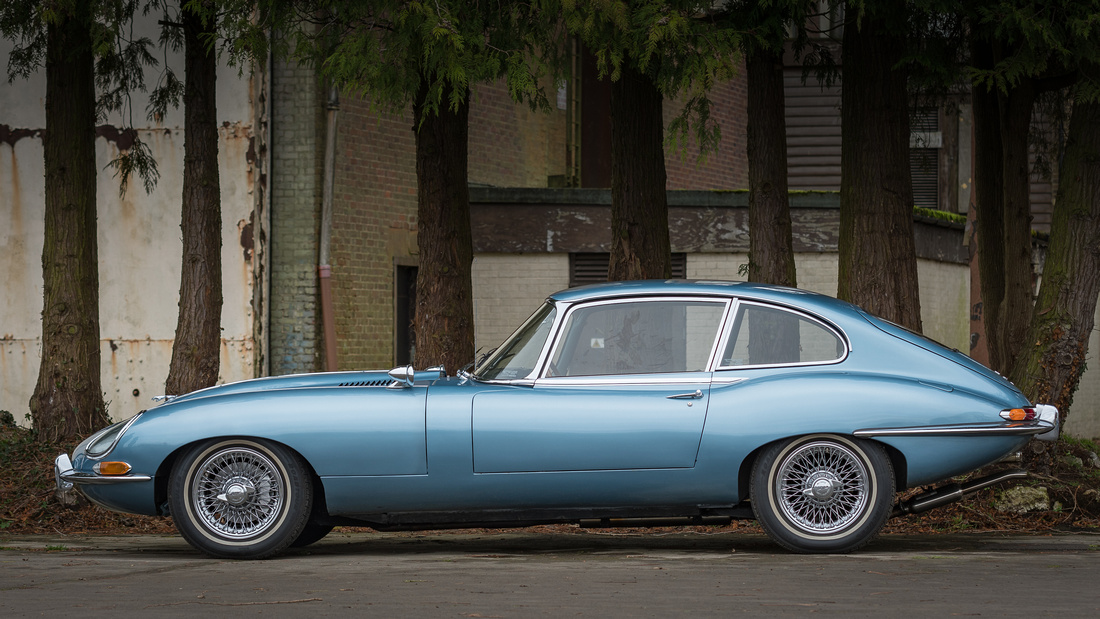 E-Type JaguarE-Type Jaguar
January Scramble 2020, Bicester Heritage, Oxon.
Classic E-type Jaguar at Bicester Heritage
The weather for the first couple of months was dire to say the least with rain and more rain which in turn caused flooding up and down the UK. I was in work during the week and rain at weekend. Typical!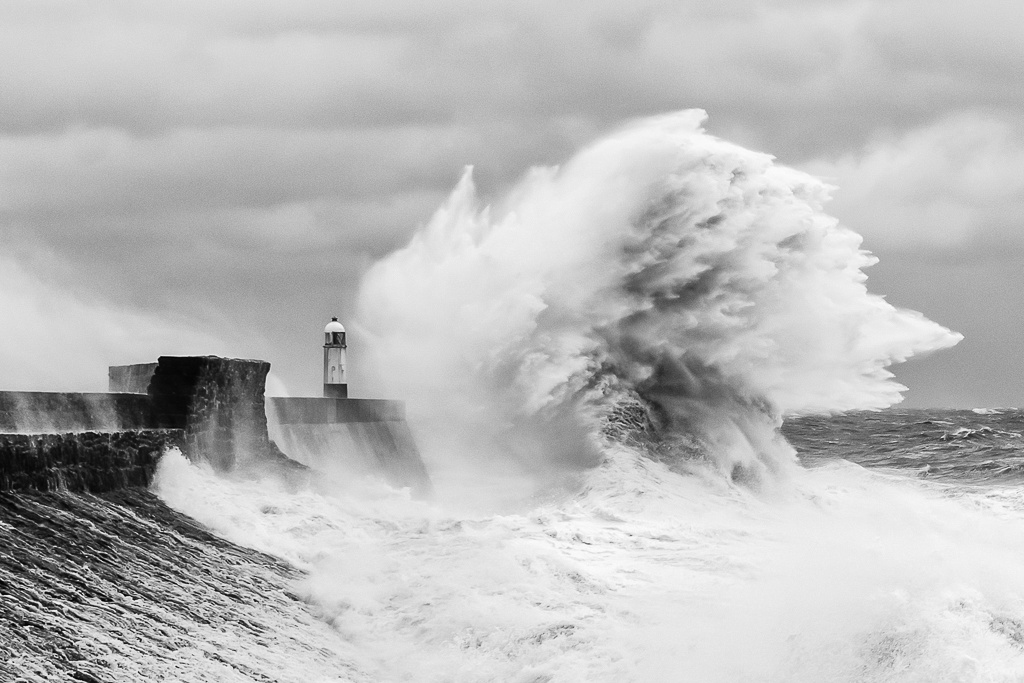 PorthcawlPorthcawl
Porthcawl lighthouse taking a battering Jan 2013.
BUY from Photo4Me
Stormy seas at Porthcawl, S. Wales.
We did manage to have a few sub zero days which always make for some great landscape shots. I tend to head for Richmond Park to catch the frosty, misty sunrises that are so picturesque there.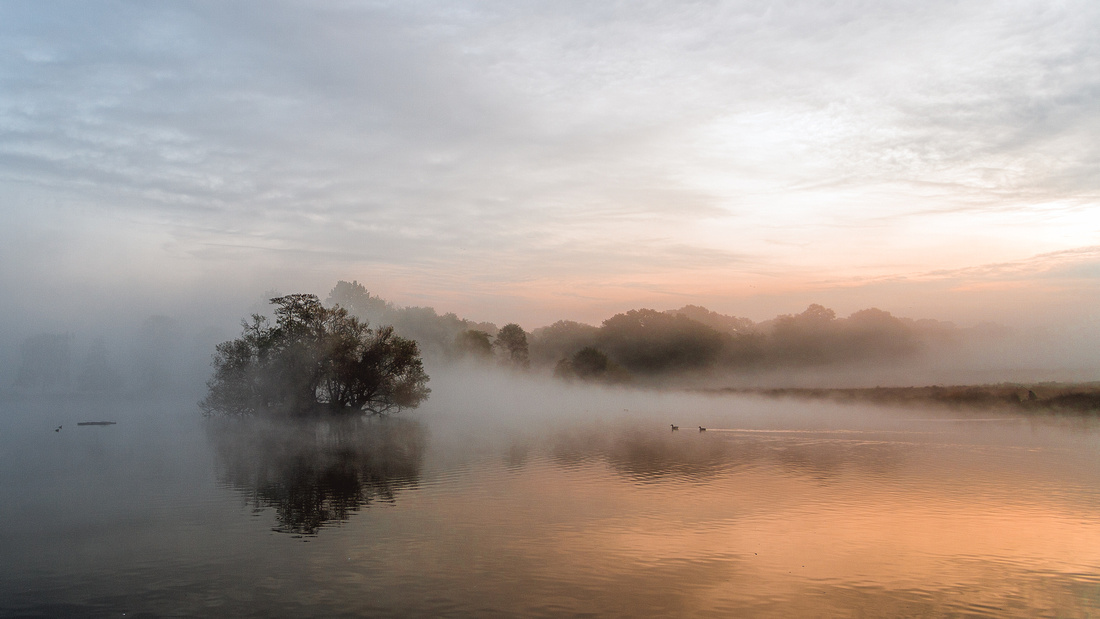 Pen PondsPen Ponds
Richmond park, London.
BUY from Redbubble
Pen Ponds in Richmond Park, London.
Early March I spent quite a bit of time in Bushy Park photographing a hard to photograph bird the Green woodpecker. It was mating season. As they were going through their courtship display I was snapping away with my trusty Nikon's. While they are courting they are not bothered about anything else! Even prying photographers! In March the Red deer start to loose their antlers so new ones can grow more elaborate than the previous year. Something I'd never witnessed before.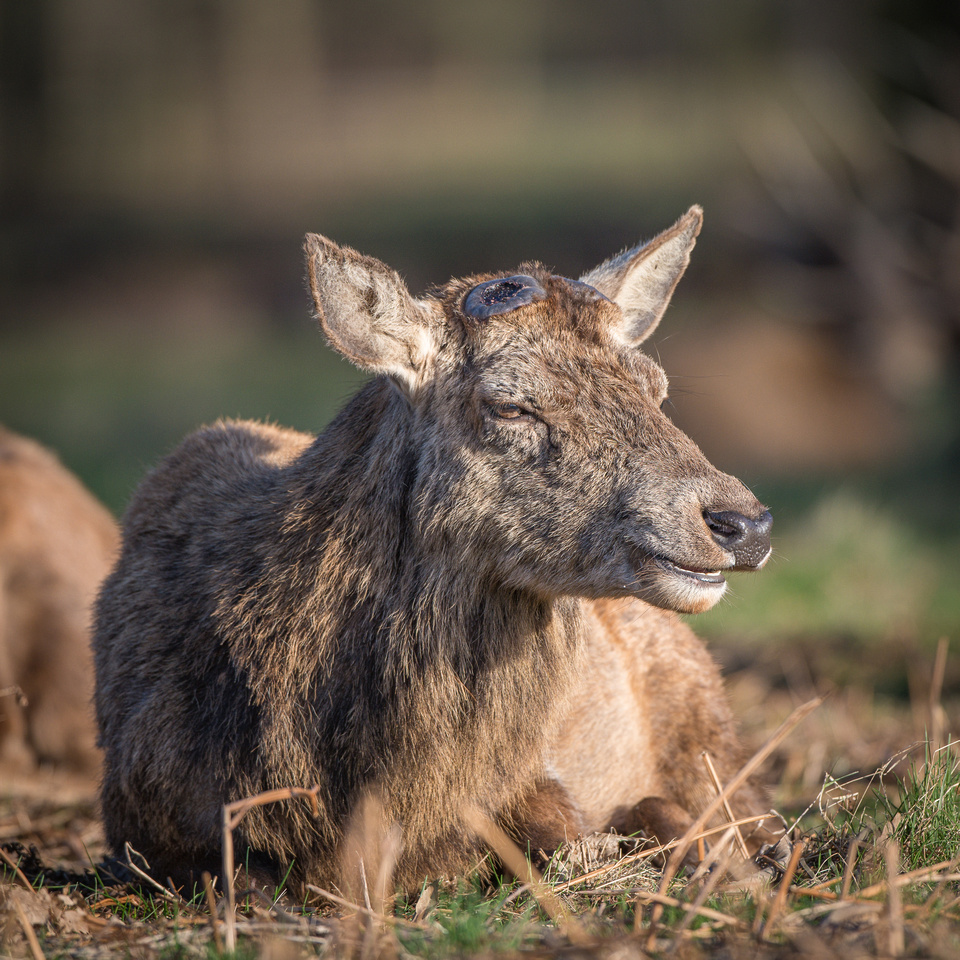 Red deer minus his antlers!Red deer minus his antlers!
Bushy park, London.
Red stag after shedding its antlers. Bushy Park.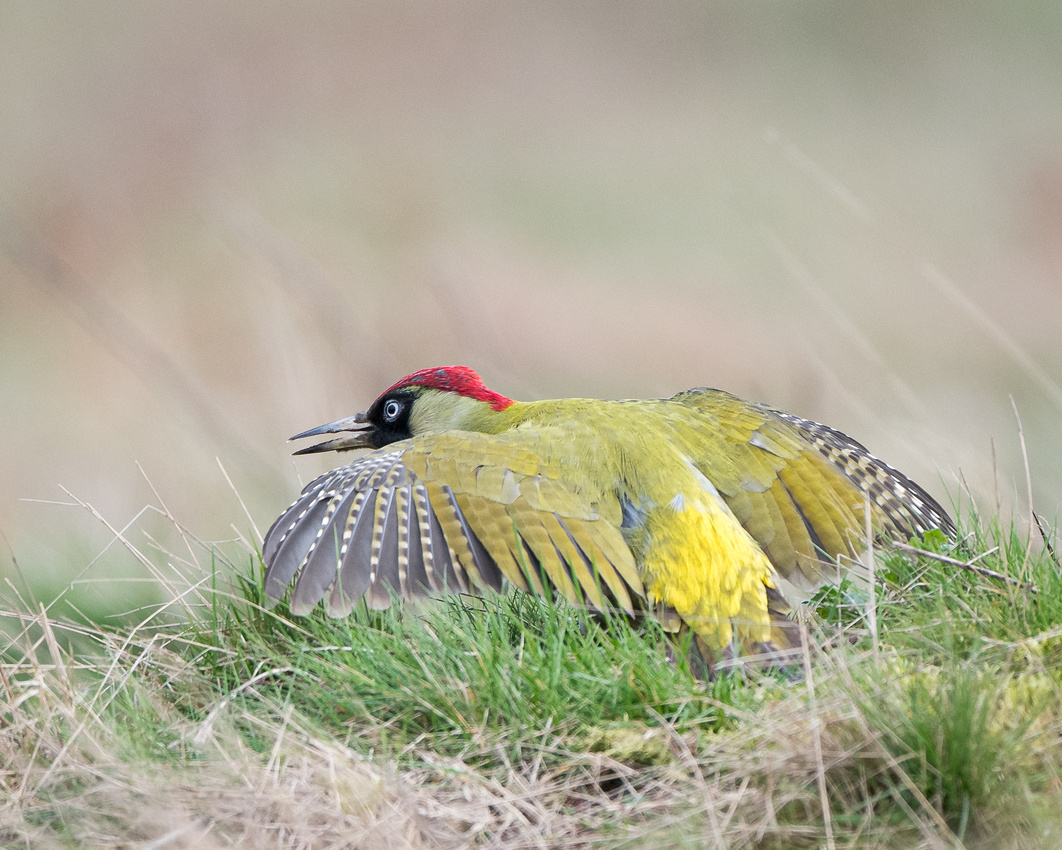 'Displaying' green woodpecker'Displaying' green woodpecker
Bushy park, London.
Displaying Green woodpecker. Bushy Park, London.
The end of March was the start of Lockdown due to Covid-19. This meant photography was confined to the garden and local walks. I was surprised at what you could photograph in the garden and on local walks. I dusted off the macro lens and set about exploring. Thankfully the weather was very good during the lockdown period.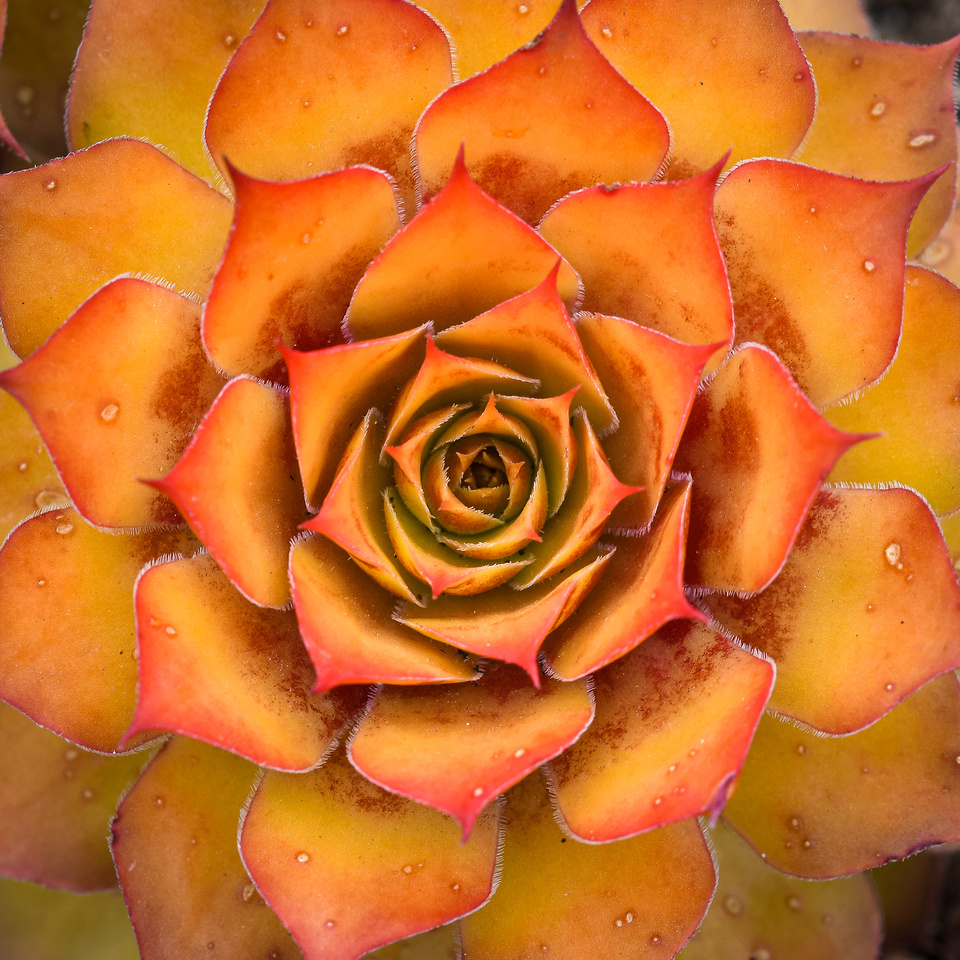 Sempervivum 'Gold Nugget'Sempervivum 'Gold Nugget'
Chinnor, Oxfordshire.
Photographed in the garden using a macro lens.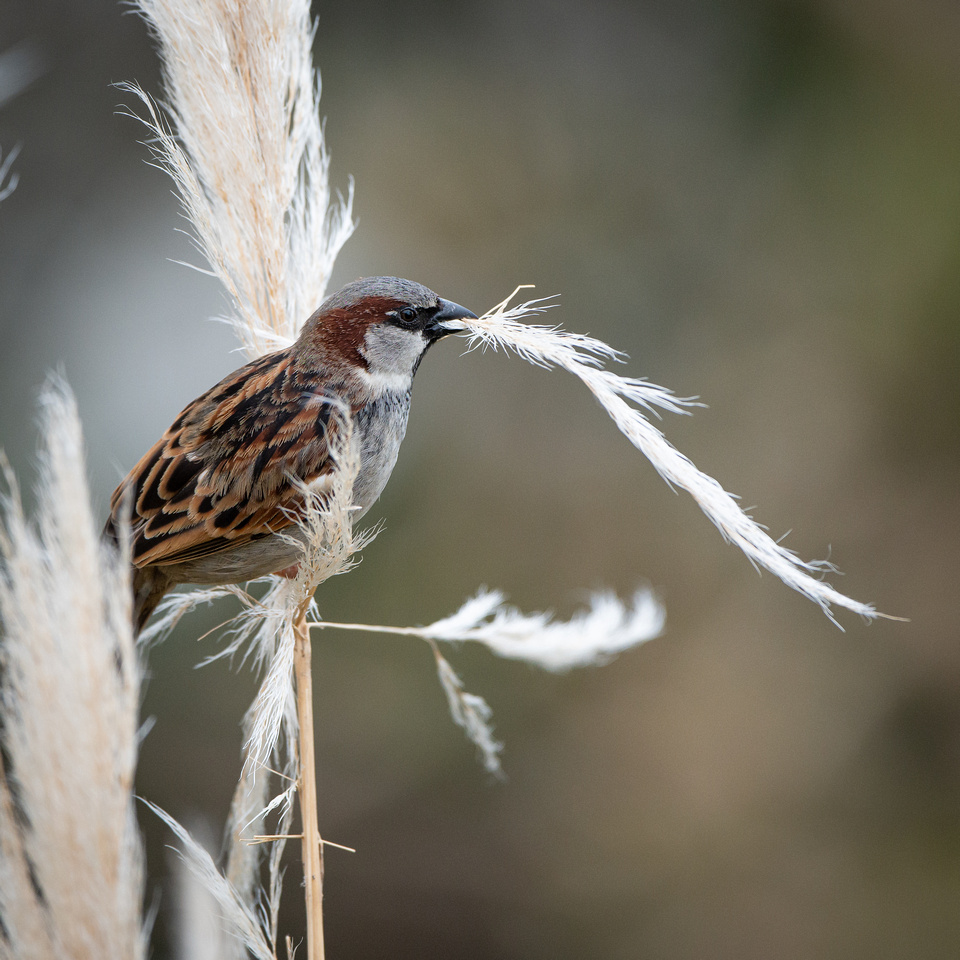 House sparrow (Passer domesticus)House sparrow (Passer domesticus)
Chinnor, Oxfordshire.
House sparrow collecting nesting material in the garden.
May and June were spent locally with restrictions being lifted so I was able to venture further a field. A place I visit often are the reservoirs at Tring and Farmoor. Both great venues for wildlife. Common terns migrate and breed at Tring and my 'quest' for this Summer was to photograph them diving for fish. After countless expletives/attempts I managed a few decent shots! Farmoor reservoir West of Oxford attracts passing waders to rest during the Spring migration or maybe a passing Osprey will drop in for a fish supper.
Common tern (Sterna hirundo)Common tern (Sterna hirundo)
Marsworth reservoir, Tring, Herts.
Diving common tern at Tring reservoir, Herts.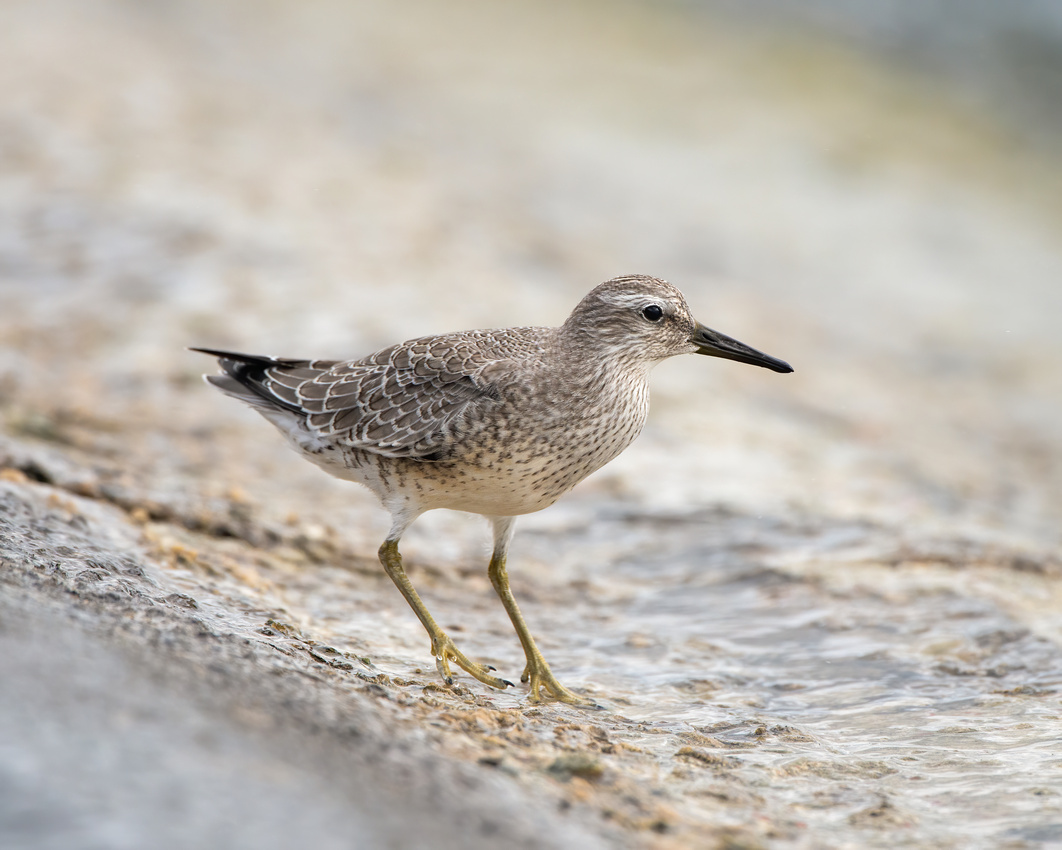 Knot (Calidris canutus)Knot (Calidris canutus)
Farmoor reservoir, Oxfordshire.
Knott (a small wading bird) at Farmoor reservoir, Oxon.
In July I made my annual pilgrimage to Bempton Cliffs on the Yorkshire coast. A fantastic place for seabirds with around 250K birds such as Gannets, Auks and Kittiwakes. You will need plenty of spare batteries and memory cards if you plan on visiting Bempton!
Northern gannet (Morus bassanus)Northern gannet (Morus bassanus)
RSPB Bempton Cliffs, Yorkshire.
Northern gannet stretching its wings. Bempton Cliffs.
During late Summer restrictions had lifted sufficiently for Santa Pod Raceway to organise low key drag racing events. Like most events during Covid you have to pre-book your tickets as attendance numbers were limited. Even at these events there was some great racing to watch/photograph.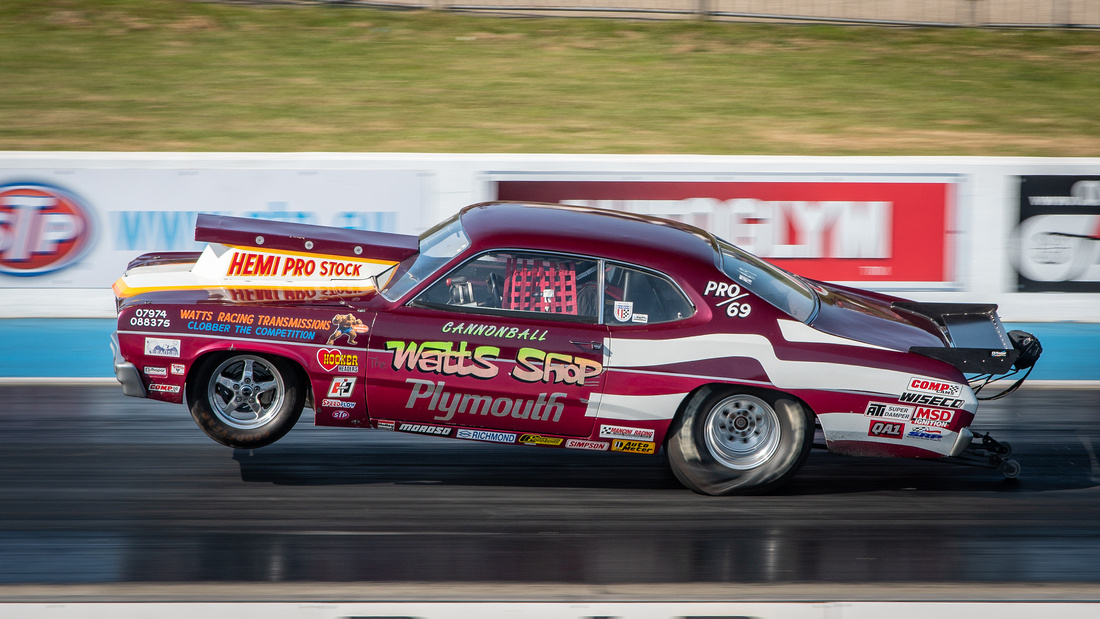 Plymouth Duster32nd Hot Rod Drags
Santa Pod Raceway, Bedfordshire.
Drag racing at Santa Pod Raceway
Autumn was a great month for mycology (the study of fungi). I photographed a lot of species I'd never seen before at new locations that are excellent for fungus. Warburg nature reserve a few miles from me in South Bucks was one such place. I've only lived in this area for just over two years so I'm still trying to find my way around.
Magpie Inkcap (Coprinopsis picacea)Magpie Inkcap (Coprinopsis picacea)
Warburg nature reserve, Bix, Bucks.
Magpie Inkcap at Warburg, South Bucks.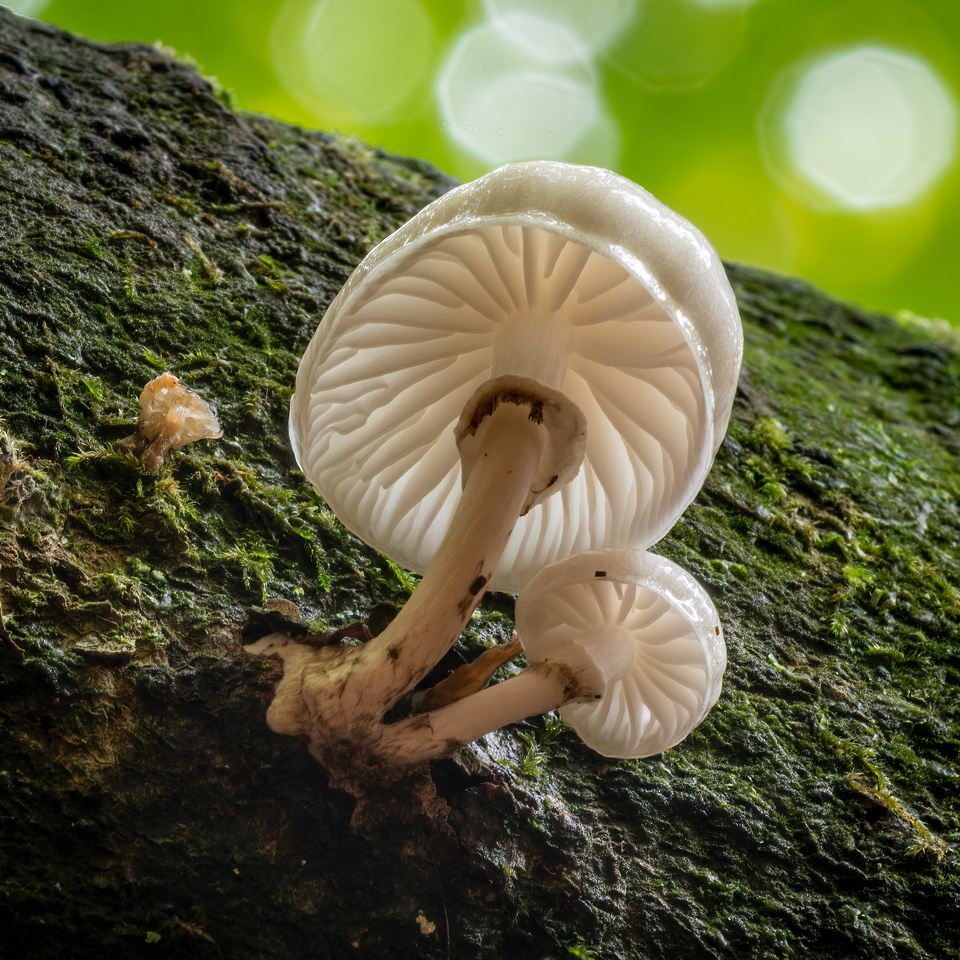 Porcelain Fungus (Oudemansiella mucida)Porcelain Fungus (Oudemansiella mucida)
Burnham Beeches, Bucks.
Porcelain mushrooms at Burnham Beeches, Bucks.
The highlight for many wildlife photographers is the annual deer rut. This year I was able to devote more time photographing this spectacle in Bushy and Richmond Parks. Both in London. During these visits I met some old and made new friends and managed to get some great photographs. I visited these parks 3-4 times a week for around six weeks. On some visits I was giving 1-2-1 tuition to photographers of all abilities wishing to witness and photograph the 'rut'.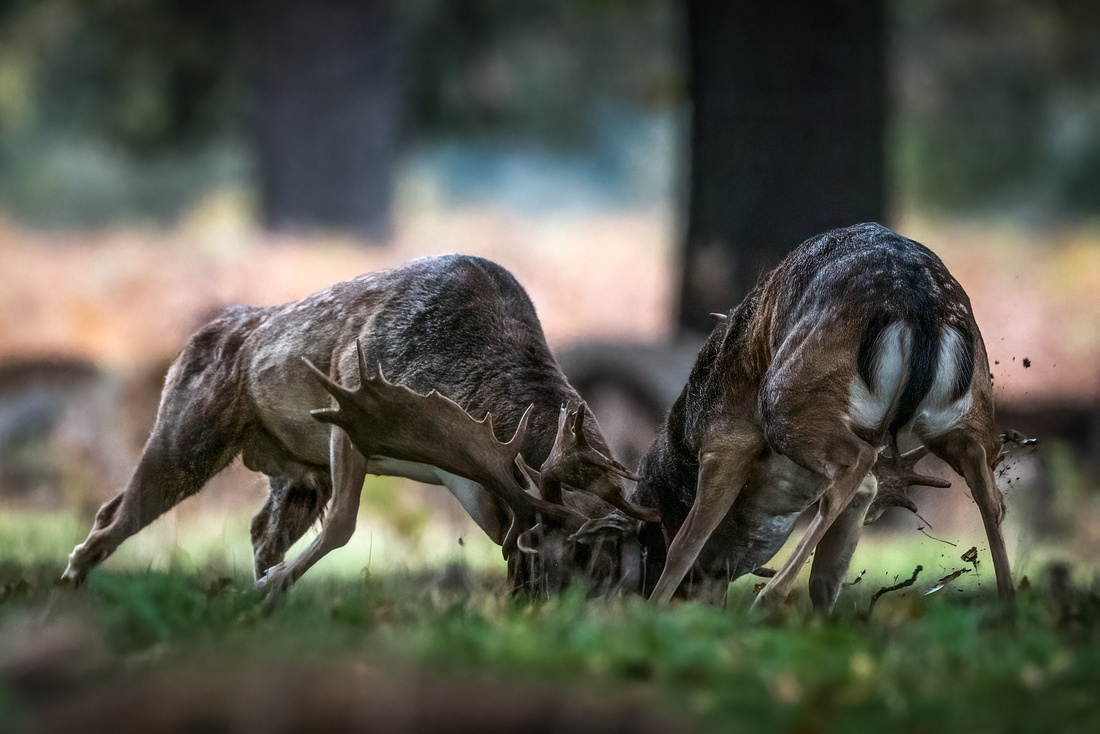 Fallow Buck RutFallow buck (Dama dama)
Bushy Park, London.
Fallow bucks 'rutting'. Bushy Park.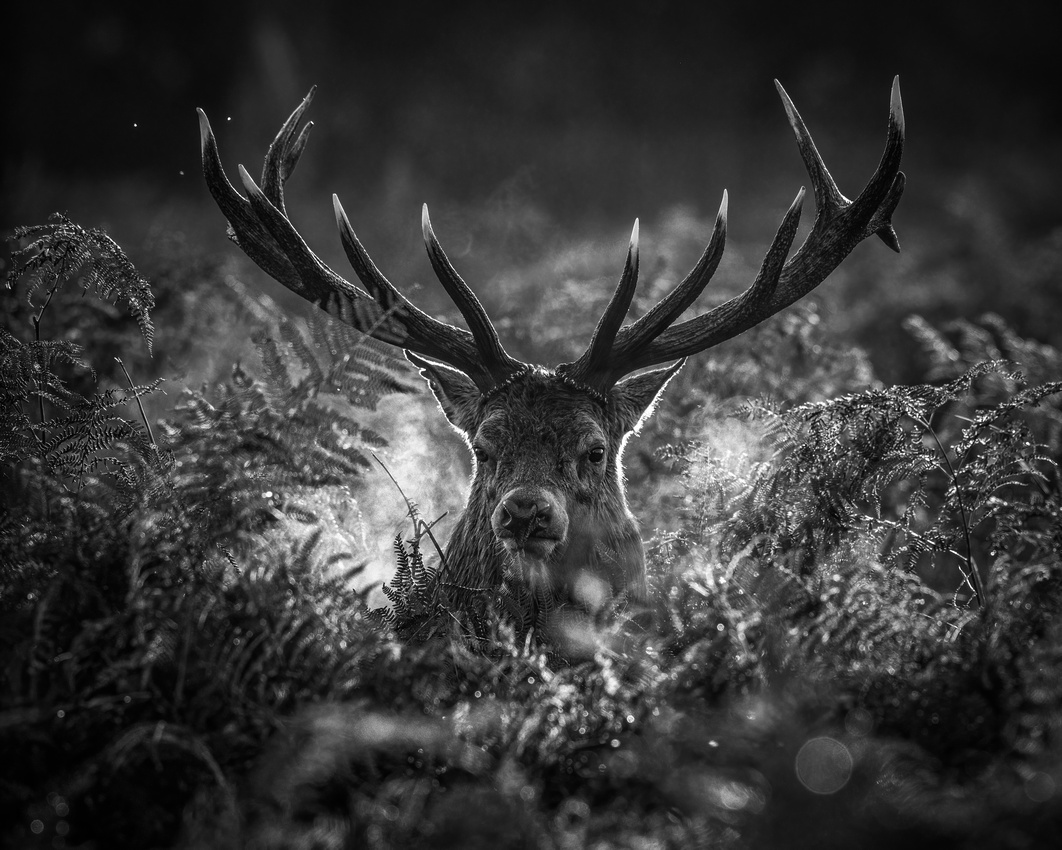 Red deer (Cervus elaphus)Red deer (Cervus elaphus)
Bushy park, London.
BUY from Redbubble
Red deer stag. Backlighting on a cold morning is a great way to show off the 'breath'.
Towards the end of 2020 more Lockdowns have been forced upon us. Staying local again we had some great misty/foggy days here in the Chiltern Hills during November and early December so I had a bash at landscapes. Something I don't do very often but am keen to learn.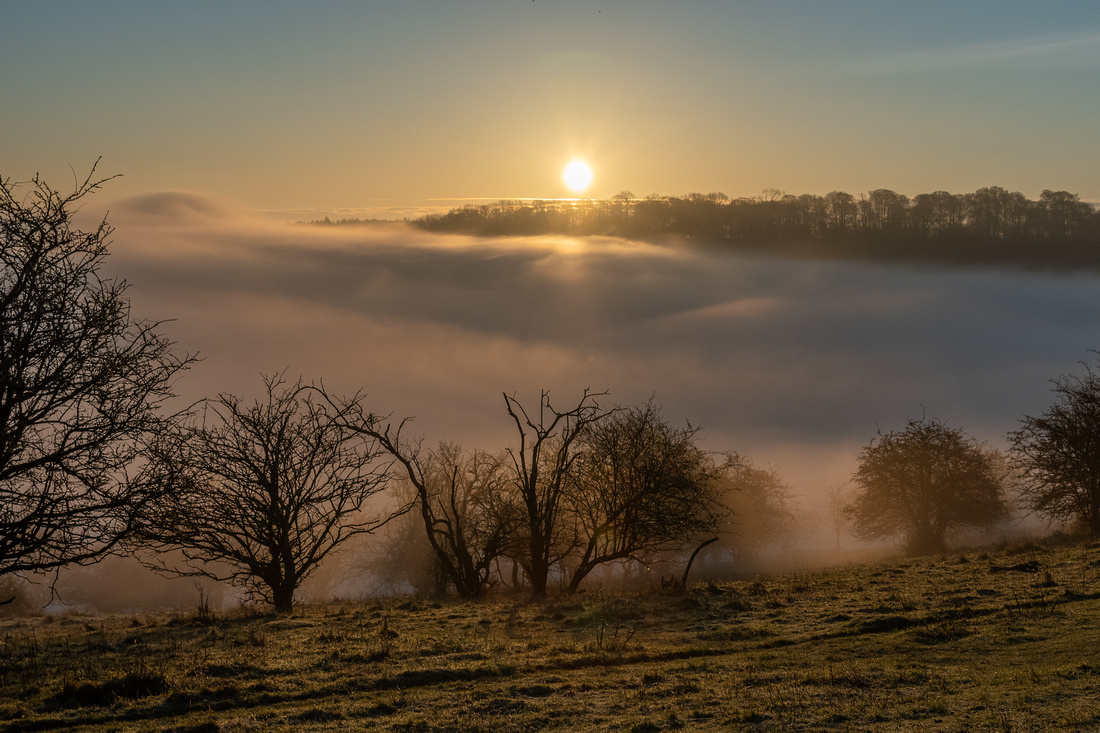 An Ashridge SunriseAn Ashridge Sunrise
Ivinghoe Hills, Herts.
BUY from Redbubble
Above the mist. Ashridge Estate, Herts.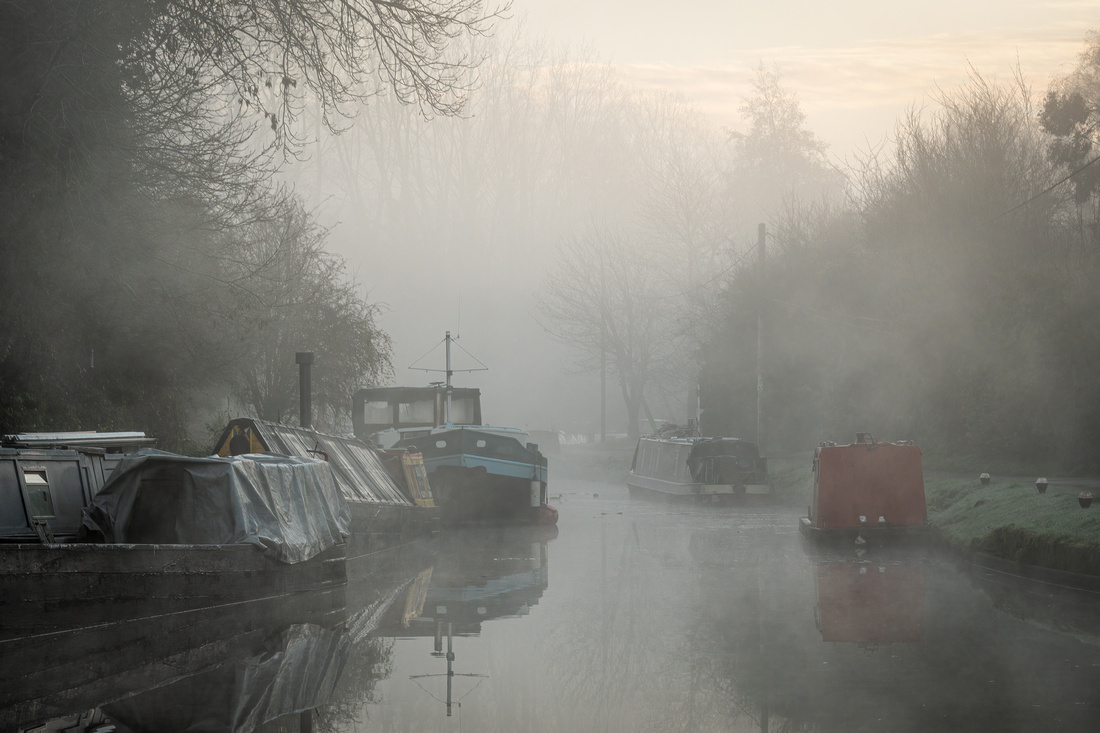 Bulborne Canal WorksBulborne Canal Works
Grand Union canal, Marsworth, Herts.
BUY from Redbubble
Grand Union canal, Tring, Herts.
Water rail (Rallus aquaticus)Water rail (Rallus aquaticus)
WWT Slimbridge.
Water rail from a visit to WWT Slimbridge, Gloucestershire.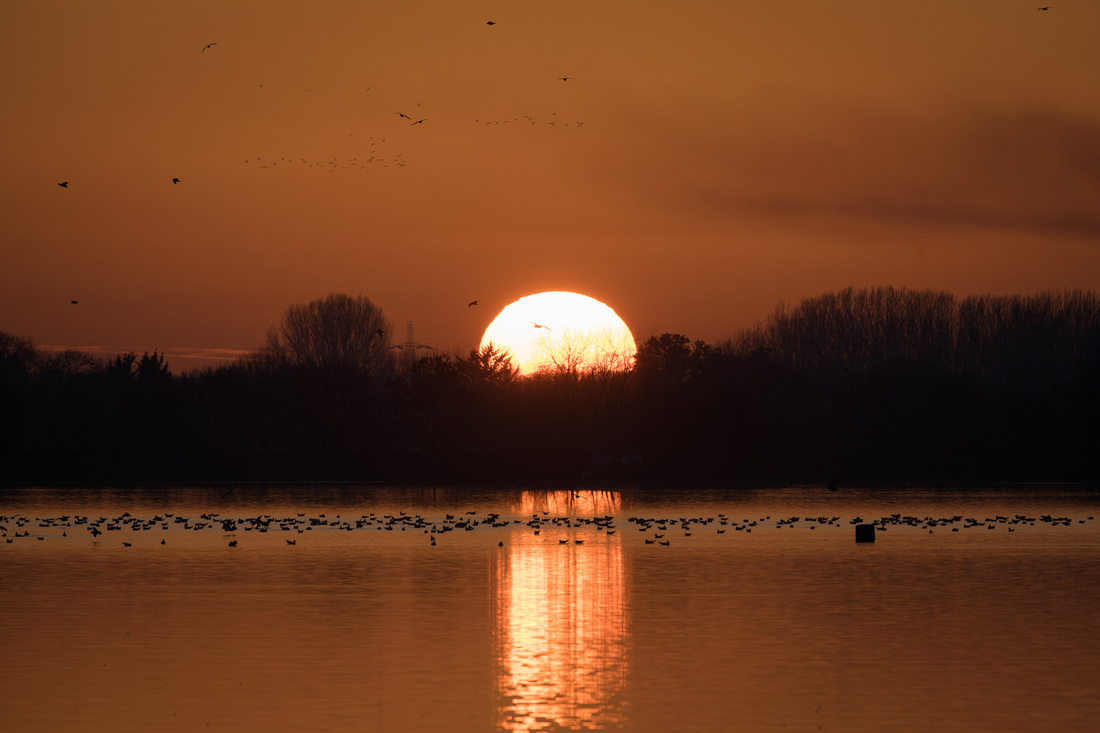 End of Another Day of MemoriesEnd of Another Day of Memories
Sunset over Farmoor reservoir, Oxfordshire.
BUY from Redbubble
Sunset over Farmoor.
Considering the restrictive year we've had which is certainly going to take us into the next few months, I've had to adapt to the present situation with a positive attitude. I'll admit it's not been easy but I'm getting there...slowly!
I hope you have enjoyed reading my brief review of the past year and I hope for all our sakes we have a better 2021.
Happy New Year and All the Best
Steve
*****************
If anybody is interested in learning how to take great photographs I run 1-2-1 photography tuition at various locations within an hours drive of South Oxfordshire. I find it very rewarding teaching people of all abilities photography. Not only from setting the camera up and taking the photo but to also editing the final image. You can use my CONTACT page for details and availability.
My ONLINE SHOP is now up and running with regular uploads of new images.
Please continue to upload your photographs to my Photo's Page. There are some great photographs being posted.
Many more of my images can be viewed on my flickr page and Instagram.