November brought about Lockdown 2.0 which meant no non-essential travel. As photography is now my only source of income since I made the step up to professional. Going out with the camera and taking photographs and leading tuition days is my job which in my eyes is essential. I decided to stay in the local area (Bucks, Oxon & Herts) and visit a handful of locations more regularly with some great results. The Autumn colours are starting to fade being replaced by frosty/misty mornings which I am trying to make the most of. You may have noticed more landscape images lately on my gallery and social media pages!
Marsworth ReservoirMarsworth Reservoir
Marsworth, Herts.
BUY from Redbubble
A Glorious Sunrise over Marsworth Reservoir
A place I spent a lot of time in the Summer was Tring reservoirs. There are five reservoirs in the area but I generally see more wildlife on Marsworth plus it's right next to the Grand Union canal. The local water authority has been maintaining the reservoir which meant lowering the water levels. This makes it is easier for birds like herons, egrets, grebes & bitterns to catch fish. I've photographed the grey herons catching up to four pike in an hour and smaller species like perch. The kingfisher and water rails have been making the most of the low water levels with regular sightings of these seldom seen birds.
Grey heron (Ardea cinerea) with a pikeGrey heron (Ardea cinerea) with a pike
Marsworth reservoir, Tring, Herts.
Grey heron with a Pike
Bulborne Canal WorksBulborne Canal Works
Grand Union canal, Marsworth, Herts.
A Misty Morning on the Grand Union Canal
Some of the Winter migrants have arrived in the UK from Scandinavia and Iceland such as Redwings and Fieldfares (both members of the thrush family). They visit the UK to feast on the abundance of berries. You'll often see them along the hedgerows in large numbers 'chattering' away as they strip the berry trees. Lots of waterfowl (ducks, geese & swans) also visit the UK over Winter as their breeding grounds are now frozen.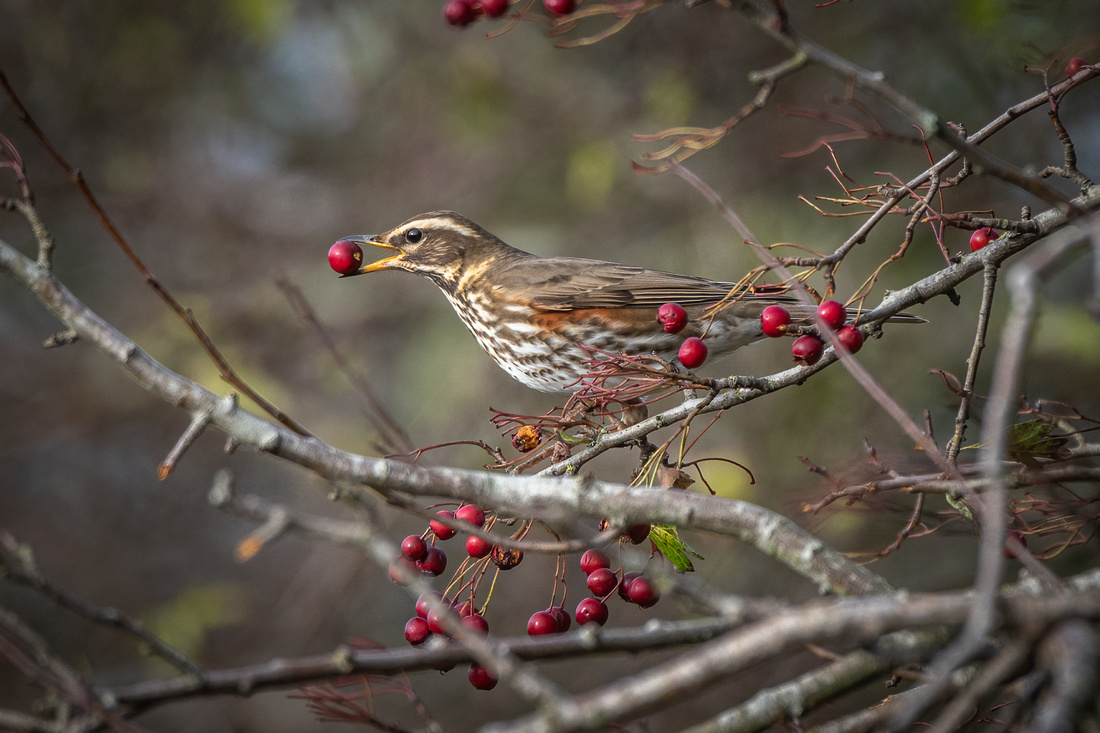 Redwing (Turdus iliacus)Redwing (Turdus iliacus)
Wendover Arm canal, Tring.
Redwing with a Hawthorn berry
The reservoirs around here attract some rare visitors over Winter. Some spend a few days resting on their migration, others will stay all Winter. At Farmoor reservoir West of Oxford there are a number of rarities still there as of 29th Nov. The Great Northern diver is attracting photographers and visitors as are the Greater scaup and Red-crested pochards (both breeds of duck).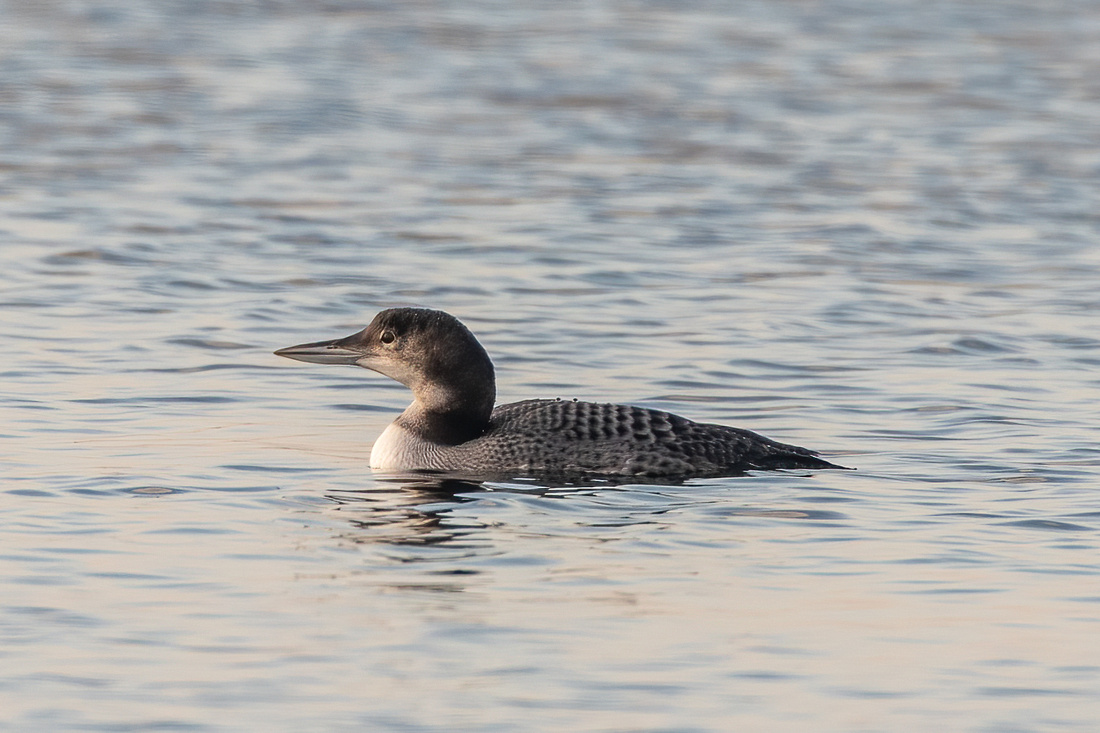 Great northern diver (Gavia immer)Great northern diver (Gavia immer)
Farmoor reservoir, Oxfordshire.
Great Northern diver on Farmoor reservoir
Greater scaup (Aythya marila)Greater scaup (Aythya marila)
Farmoor reservoir, Oxfordshire.
Greater scaup on Farmoor reservoir
There have been some great sunsets lately so I've been trying some silhouette images with the local captive Red deer on the Chiltern hills. I'm quite pleased with some of the results but I know I can do better. I am my own worst critic at times!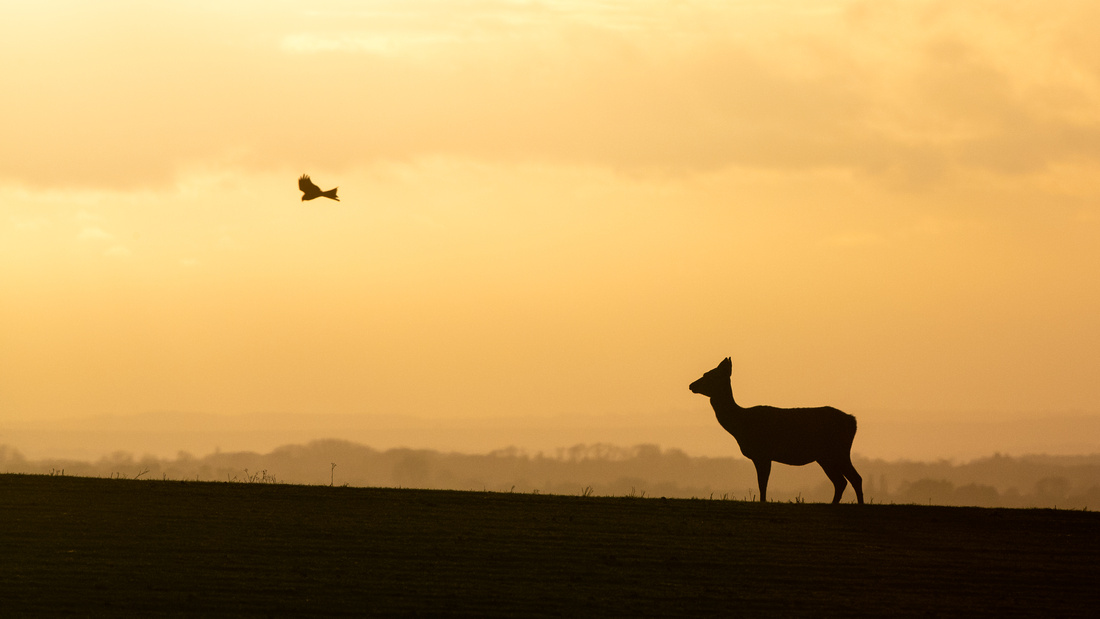 The Red Kite & the DeerThe Red Kite & the Deer
Great Kimble, Buckinghamshire.
BUY from Redbubble
Deer and the Red kite. I love this shot as the Kites are now apart of the Chiltern Hills.
I made a couple of visits to Bushy Park towards the end of November. Now the 'rutting season' is over it's good to see the deer chilling out and feeding up after their annual ordeal. There is a park adjacent to Bushy called Home Park which is part of Hampton Court Palace. It was a nice surprise on my first ever visit. The Fallow deer here are more relaxed as the visitor numbers are usually a lot lower than Bushy. I find this makes for more natural looking shots. I shall be making more visits there when the temperatures fall below zero. After a pleasant morning in Home Park, it was a bit of shock when we walked back into Bushy and saw how busy it was!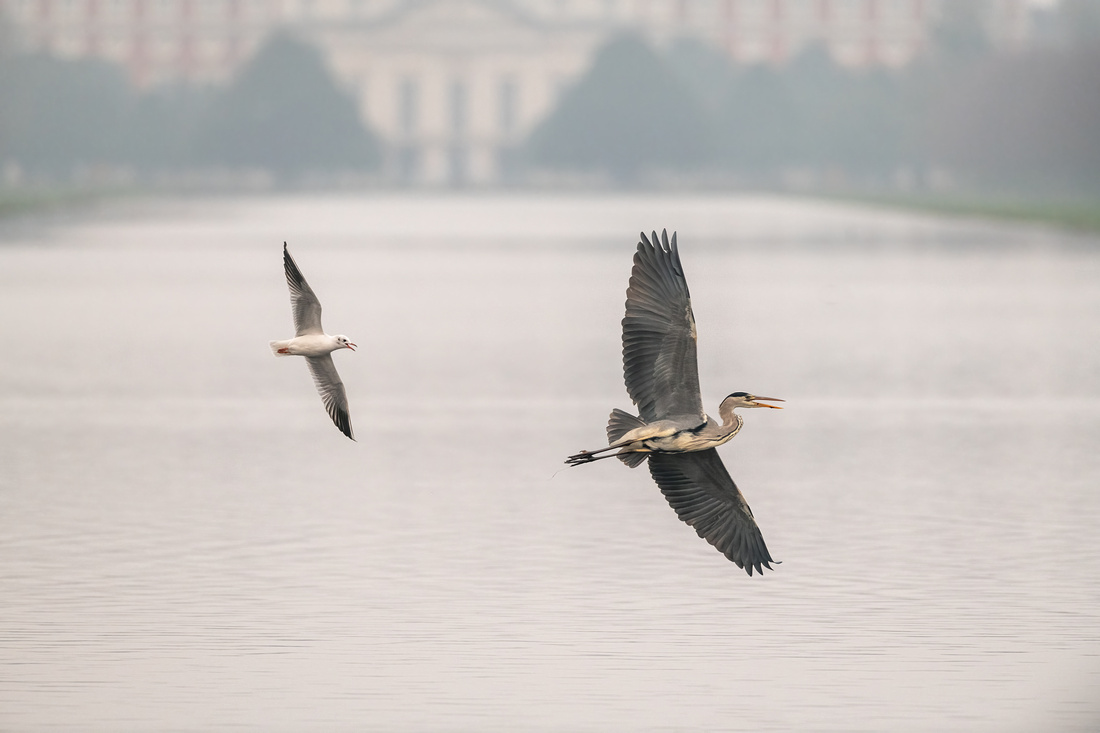 Grey heron (Ardea cinerea) & black-headed gull (Chroicocephalus ridibundus)Grey heron (Ardea cinerea) & black-headed gull (Chroicocephalus ridibundus)
Home Park, Hampton Court, London.
Heron and gull in Home Park with Hampton Court Palace in the background.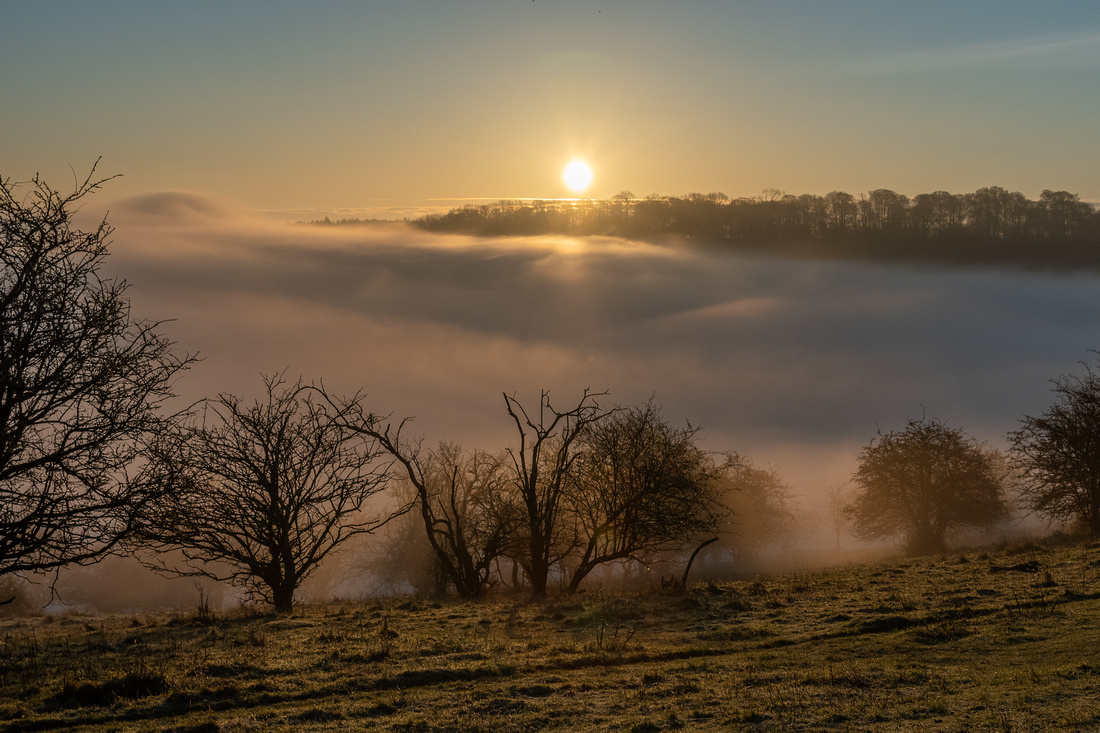 An Ashridge SunriseAn Ashridge Sunrise
Ivinghoe Hills, Herts.
BUY from Redbubble
Above the Fog at Ashridge, Hertfordshire.
If anybody is interested in learning how to take great photographs I've started my 1-2-1 photography tuition again. I find it very rewarding teaching people of all abilities photography. Not only from setting the camera up and taking the photo but to also editing the final image. You can use my CONTACT page for details and availability.
My ONLINE SHOP is now up and running with regular uploads of new images. There are also some great Christmas ideas!
Thank you all for reading my latest blog and thank you all for your support and kind comments. I find nature is a great healer in difficult times. Even just sitting out in the garden or going for a short local walk. Nature is all around us.
Please continue to upload your photographs to my Photo's Page. There are some great photographs being posted.
Many more of my images can be viewed on my flickr page and Instagram.
Thanks
Steve