The temperatures have certainly plummeted these last couple of weeks but that's not an excuse to put the camera gear into hibernation. Winter is my favourite time for photography. I tend to get my best wildlife shots when the weather takes a turn for the worse. The wildlife don't mind and just get on with their daily business. There are also less leaves and cover for the birds and animals to hide unlike Summer when you can here them in the undergrowth but not see them!
During October I've visited new locations such as Tring reservoirs in Hertfordshire, the National finals at Santa Pod and a short trip to my native North of England.
At Santa pod it can be difficult to get the low angle shots of the cars and bikes I've been after but I found a spot which had me using the 500mm lens. At these minor events it's not as busy so ended up getting some great shots.
Erik Jennes - Suzuki HayabusaErik Jennes - Suzuki Hayabusa
National Finals 2018, Santa Pod Raceway.
Woops!
The Dutch rider of the motorbike whose chain snapped above actually contacted me through my Facebook page and ordered a couple of prints. Which was nice.
Mike Lacey - 67 CamaroMike Lacey - 67 Camaro
National Finals 2018, Santa Pod Raceway.
Wheelstand! Santa Pod Raceway
These cars develop so much horsepower some of them actually pull a wheelie! Great to watch....must be terrifying for the drivers!!
After scouring the web for local wildlife locations I came across Tring reservoirs in Hertfordshire. They are a group of four reservoirs so I took a trip there one afternoon. Within 5 minutes of leaving the car a flash of blue lightning shot past. A kingfisher, could this be a good omen? I saw it again but I couldn't spot where it was landing. They don't tend to fly long distances. There was quite a few dog walkers etc so I headed to the other quieter reservoir of Tringford. From the viewing hide there was a Great egret with smaller little egrets, herons, swans, ducks and a little grebe. This made up for the lack of kingfisher shots!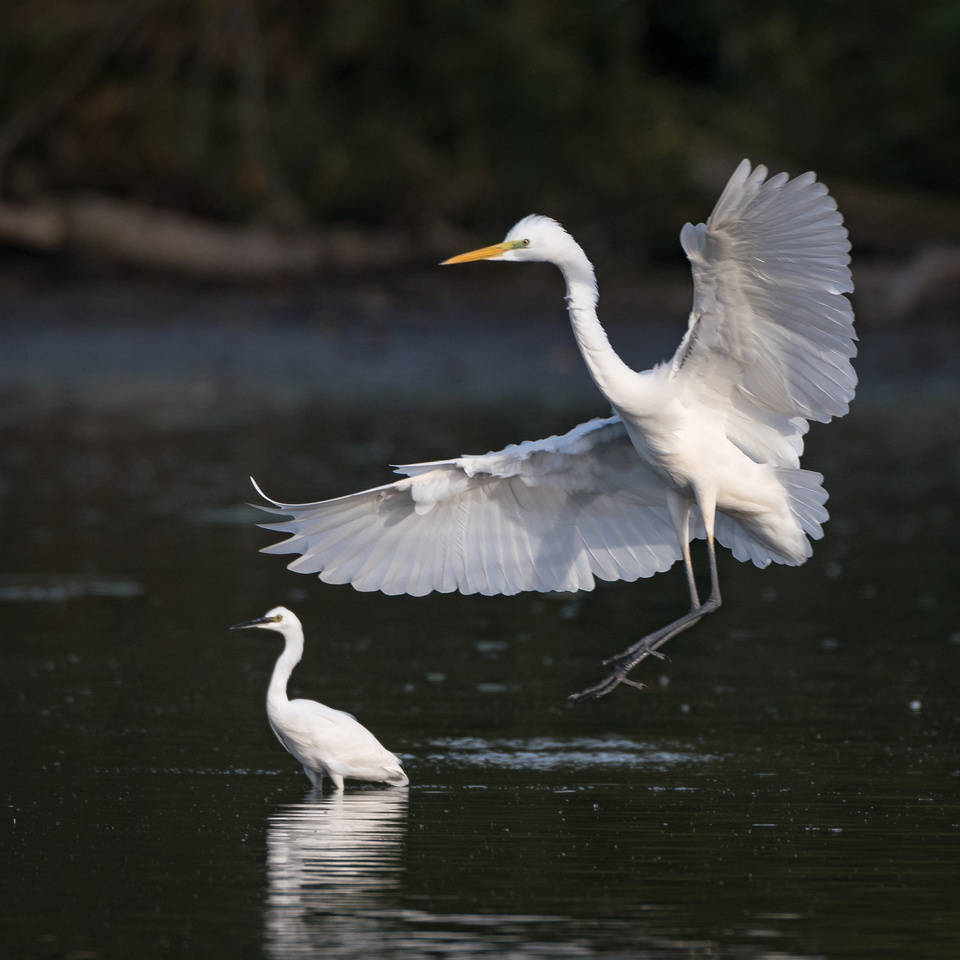 Little egret (Egretta garzetta) & great egret (Ardea alba)Little egret (Egretta garzetta) & great egret (Ardea alba)
Tringford reservoir, Bucks.
Great egret and little egret at Tringford res.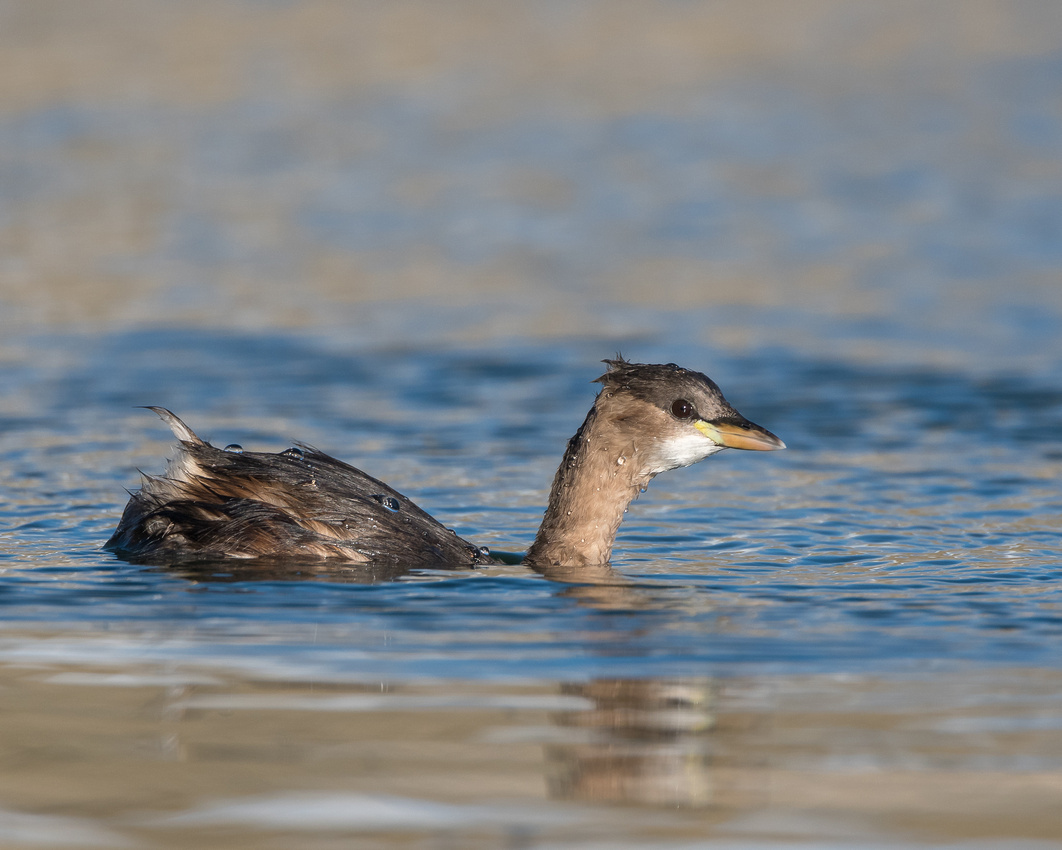 Little grebe (Tachybaptus ruficollisLittle grebe (Tachybaptus ruficollis
Farmoor reservoir, Oxon.
Little grebe
I'd been reading the local bird sightings for Oxfordshire and there were reports of a Barn owl feeding at Farmoor. In all my years of photography I had never photographed a wild barn owl so off I headed there and walked over the reservoir causeway to where it hunts close to the River Thames. Within five minutes the unmistakable sight of the owl was spotted hunting for voles over the fields. Talk about right place at the right time. I took plenty of shots to make sure there I got some 'keepers'. Normally when I have a target species such as this owl I tend to see more of them. I hope so. Oxfordshire is a a very rural part of the UK with ideal territory for owls.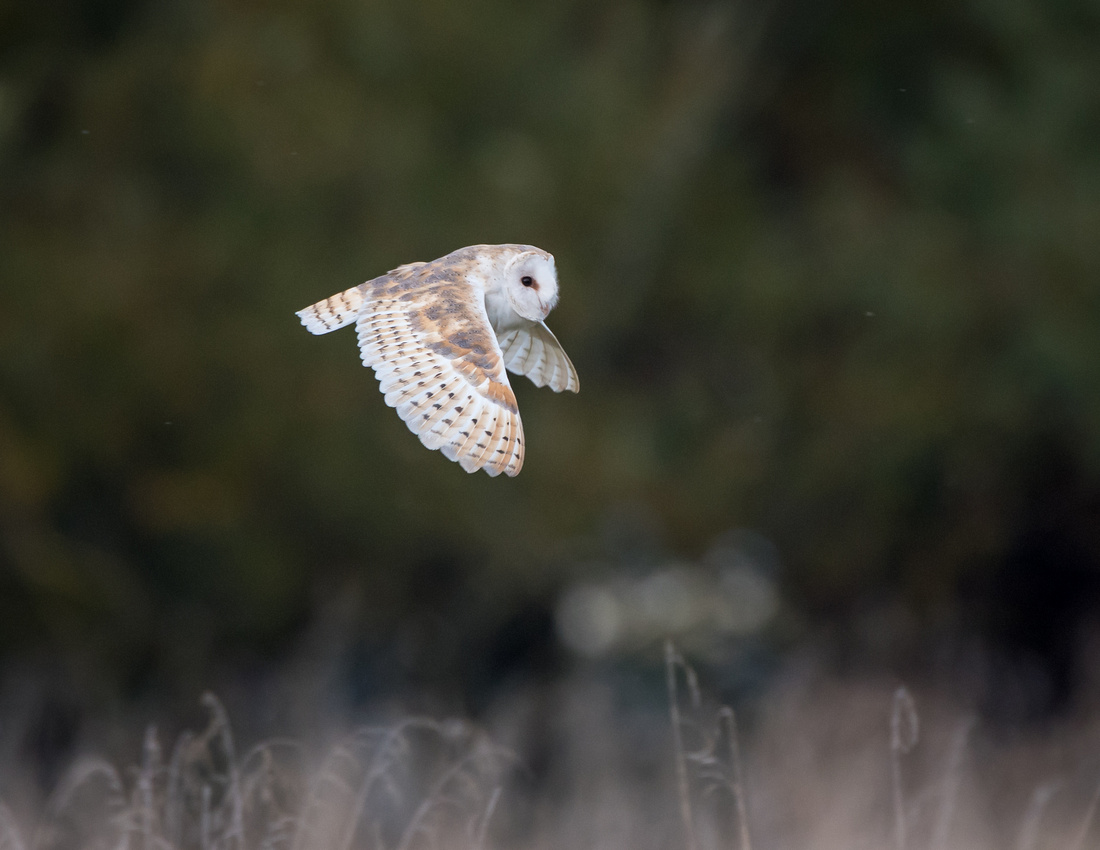 Barn owl (Tyto alba)Barn owl (Tyto alba)
River Thames, Farmoor, Oxon.
Barn owl hunting at Farmoor, Oxon.
Mid October I had a trip to the North of England to visit family which was spent in the Lake District. This part of the world is stunning in the Autumn and managed a few landscape shots. A subject I don't tend to do as much.
Moody skies over BorrowdaleMoody skies over Borrowdale
Borrowdale is a valley and civil parish in the English Lake District in the Borough of Allerdale in Cumbria, England.
BUY from Redbubble
Moody skies over Borrowdale, Cumbria.
Whilst up North I visited the RSPB reserve Leighton moss. One of my favourite reserves. I arrived in the dark and made my way to the hides hoping to spot the red deers. Whilst walking there you walk through a large reedbed. I could here the stags calling, owls hooting and wildlife stirring in the reeds. Kind of spooky but a great experience to witness. As I entered the hide a barn owl flew towards the building and sat on the window sill! It was still dark so we just sat and stared at each other for a few seconds. Magical! Told you I would see more barn owls!!!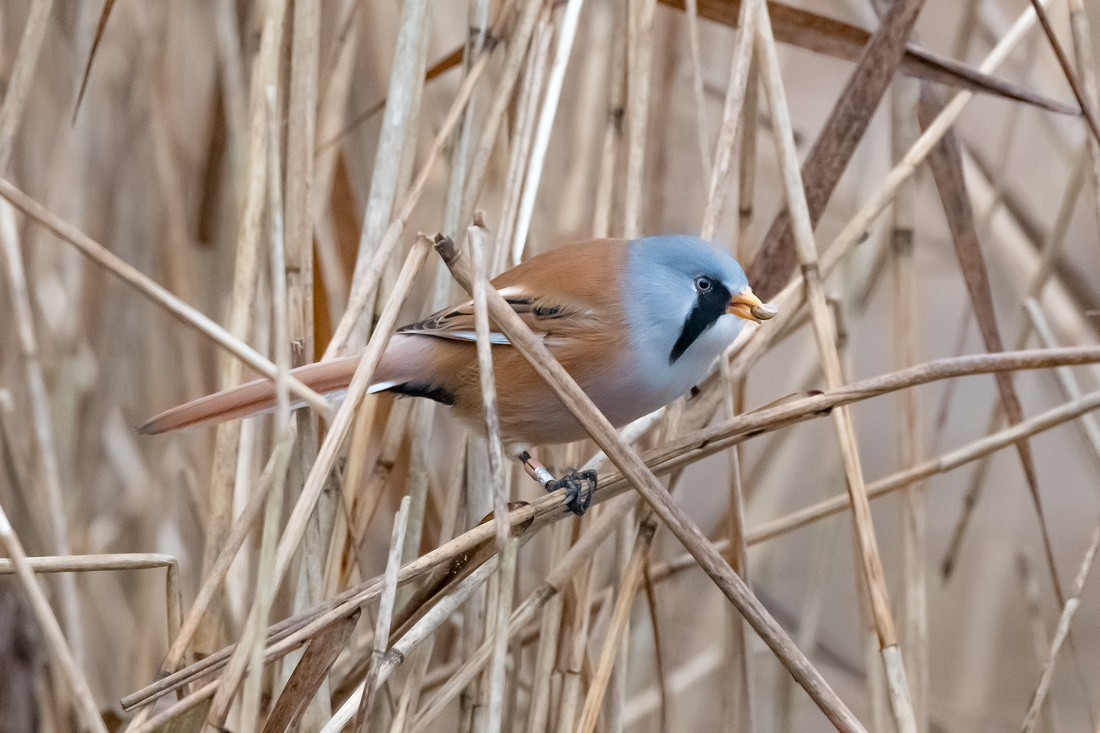 Bearded reedling (Panurus biarmicus)Bearded reedling (Panurus biarmicus)
RSPB Leighton moss, Lancashire.
Bearded reedling at RSPB Leighton moss, Lancashire.
Towards the end of this month (October) I called in at Bushy park, London. The red deer were all chilling out recovering after several weeks of the deer rut but the Fallow deer were still active. It's not just the deer you can spot in Bushy. There is an abundance of bird life such as ducks, Egyptian geese, swans, parakeets, woodpeckers etc. The herons here are used to people and you can get some great close ups of these birds.
Rose-ringed parakeet (Psittacula krameri)Rose-ringed parakeet (Psittacula krameri)
Bushy park, London.
Rose ringed parakeet in Bushy park.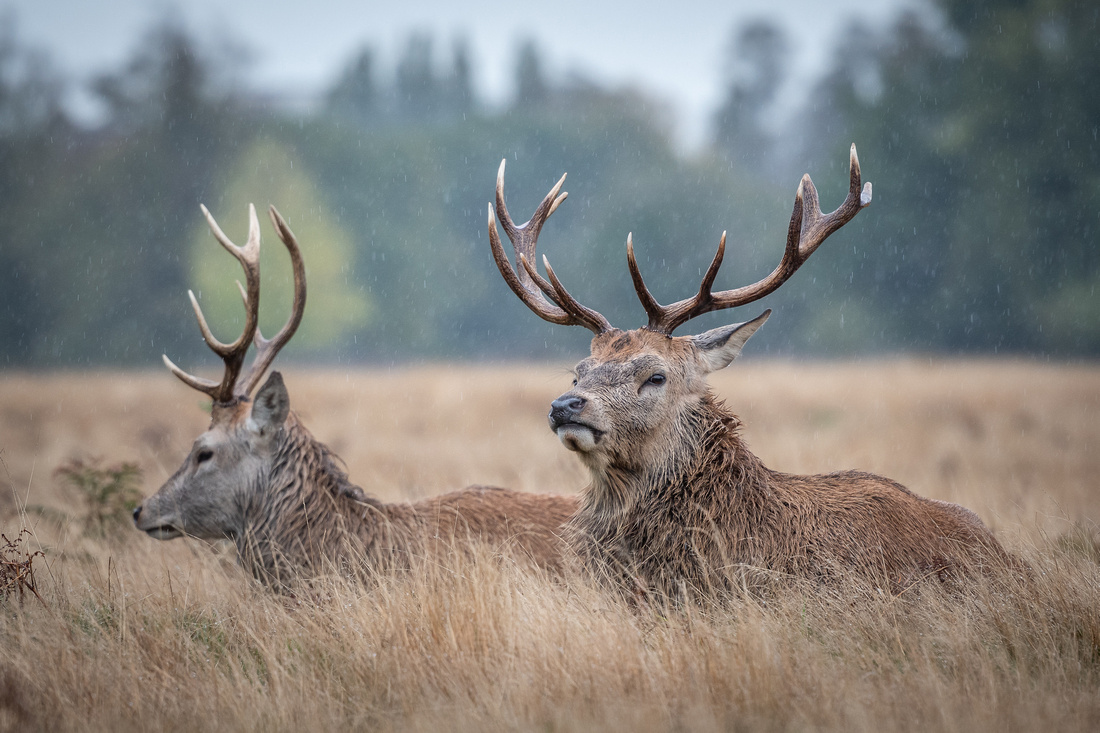 Stag party!Red deer stags (Cervus elaphus)
Bushy park, London.
BUY from Redbubble
Red deer stags chilling out, Bushy park.
Another location I visited in Oxfordshire is RSPB Otmoor. I didn't have much luck on my last visit so decided to try again. It's quite a hike from the car park carrying a lens/camera combination of around 12lbs and backpack. I thinks it's a 3 mile round trip. Certainly felt like more!!
There are two viewing screens over the lakes here so I headed for those. On the way I saw kestrels hovering for small mammals and a few hares.
Once at the screen there were a few other photographers there. Do they know something I don't know?? Ten minutes later a Great bittern flew in front of the reedbed. A great start. Then 15 minutes later I spotted another feeding in the reeds. These are normally shy and elusive birds, but not today!
As the sun began to set I stayed to witness the starling murmuration. There were thousands of these birds diving into the reeds and taking off again. This sort of behaviour usually alarms the birds of prey who will join in for an easy meal.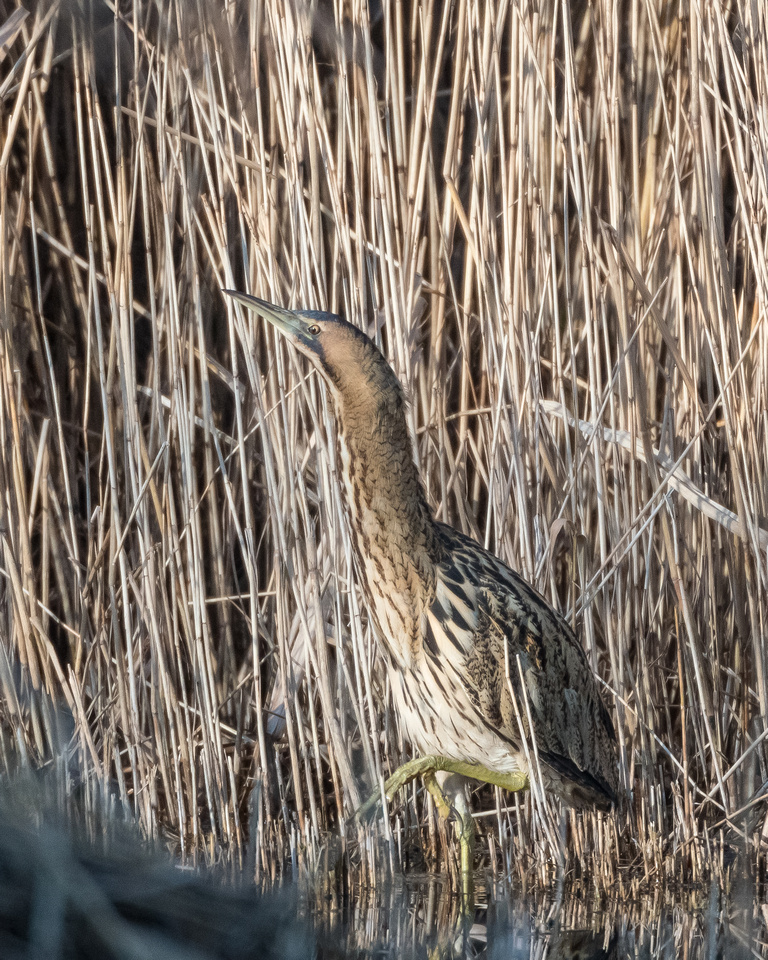 Great bittern (Botaurus stellaris)Great bittern (Botaurus stellaris)
Forest farm, Cardiff.
Great bittern.
Thanks for reading my latest instalment.
More of my images can be viewed on my flickr page.
Steve