Welcome to my latest blog for the month of July. Another busy month for photography trying out new locations. Whenever I'm out and about with the camera you get to speak to likewise individuals who recommend places they've visited so I've got an ever growing list of places to visit!
A place I normally visit in late Autumn and Winter is Bushy park on the outskirts of West London. I paid a couple of early morning visits there in July to see if anything was about. The red/fallow deer had produced young deer (fawns) which are great to see. Normally when I visit during the deer rut (Sept-Oct) is it packed with togs trying to get shots of the deer. This time I had the place virtually to myself!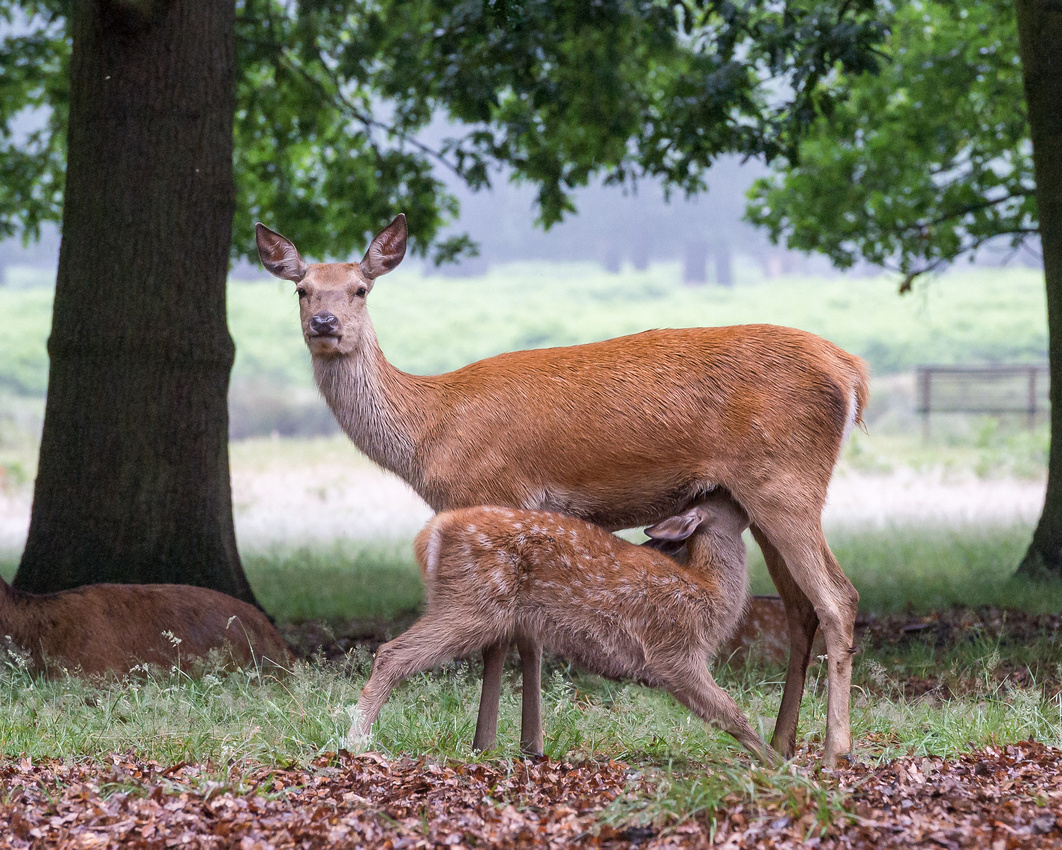 Feeding time....Red deer.
Bushy park, London.
Red deer with suckling fawn, Bushy park.
It's not only the deer that roam the park but the birdlife is plentiful with some Summer visitors such as Common terns and the swifts,swallows & house/sand martins. There were Egyptian goslings and other wildfowl fledglings. It is definitely a place worth visiting all year round.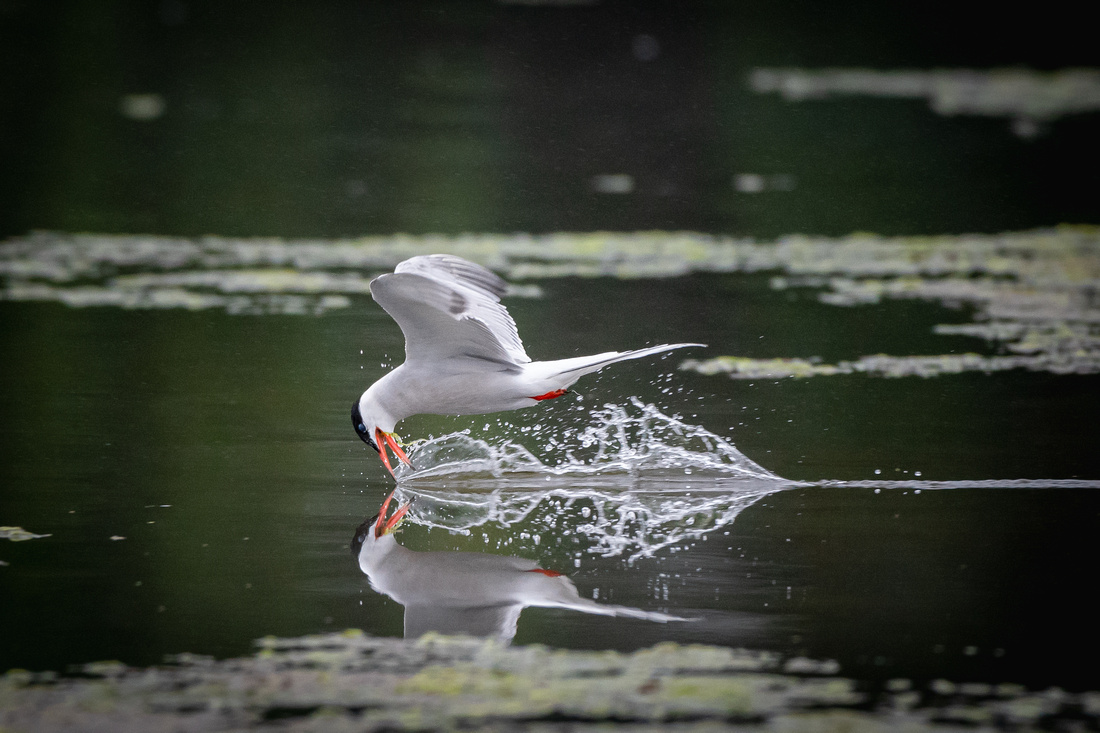 Common tern (Sterna hirundo)Common tern (Sterna hirundo)
Bushy park, London.
A lucky shot of a Common tern fishing, Bushy park.
A place I'd heard about a few times over the years is Warnham nature reserve in West Sussex. It is basically an old mill pond which has been turned into a great nature reserve....and it's only £2 per visit! I got a yearly membership which was only £12 to visit as many times as you like within the year. Bargain! Beside the mill pond there are meadows, woodland and a feeding station. A brilliant well managed reserve.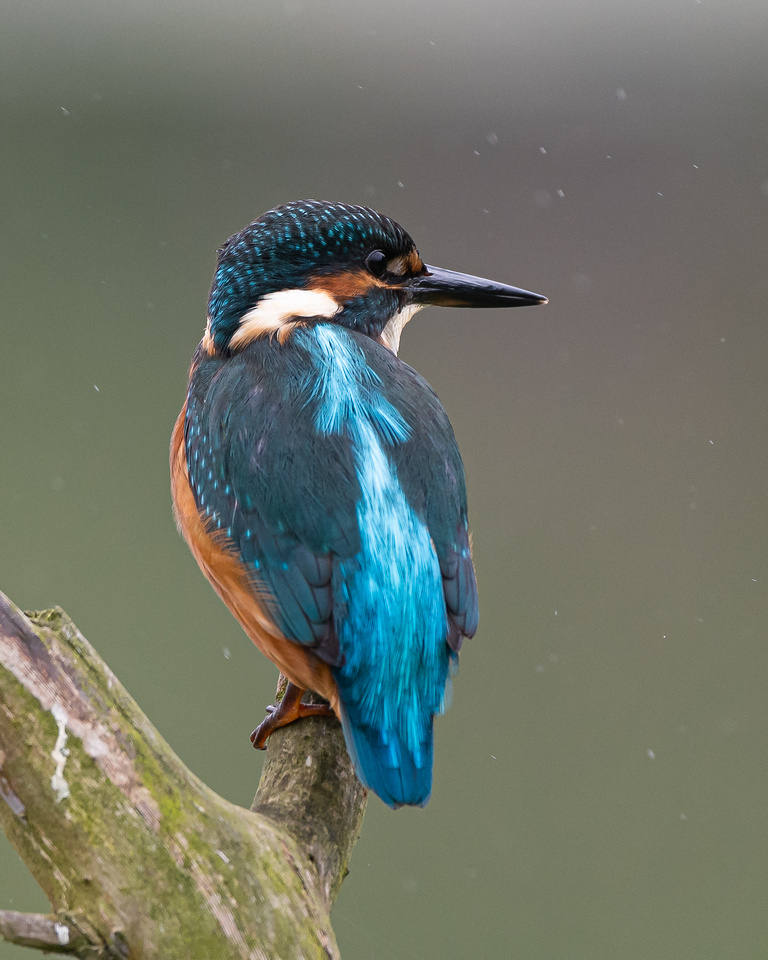 Juvenile common kingfisher (Alcedo atthis)Juvenile common kingfisher (Alcedo atthis)
Warnham local nature reserve, West Sussex.
Juvenile kingfisher at Warnham, West Sussex.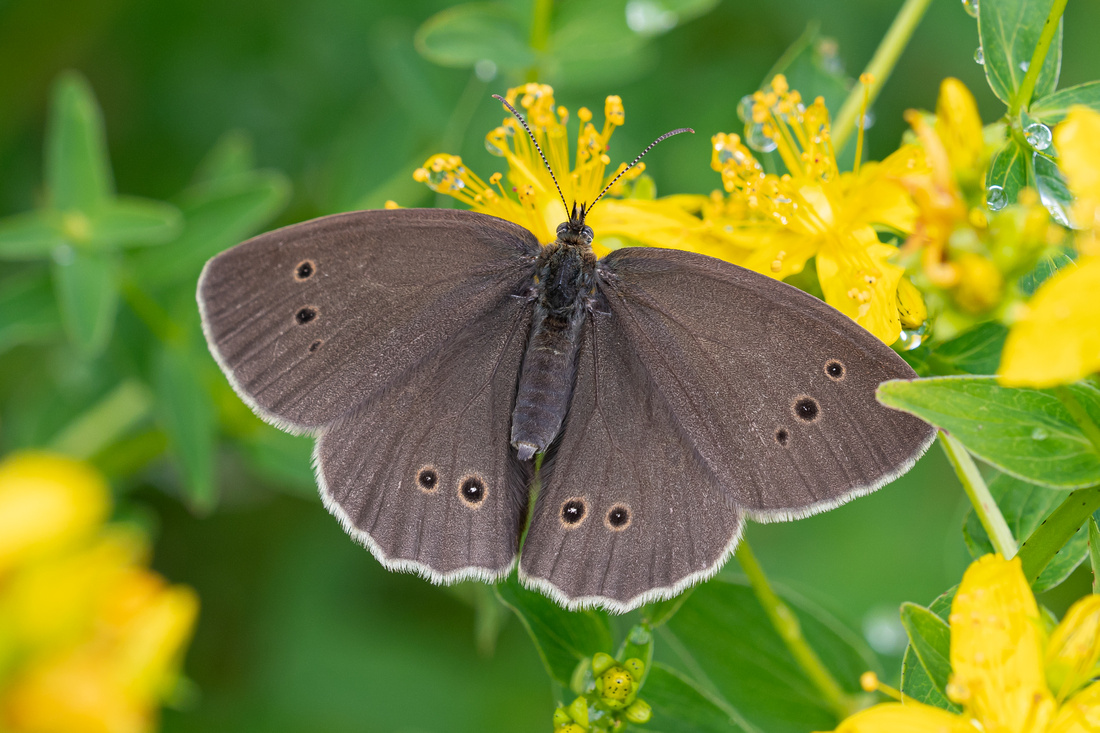 Ringlet (Aphantopus hyperantus)Ringlet (Aphantopus hyperantus)
Warnham local nature reserve, West Sussex.
Ringlet butterfly at Warnham, West Sussex.
Quite a few reserves were I live in the Oxfordshire area have nature reserves/bird hides that need a key to access. Due to the increasing amount of vandalism which I have witnessed at various places I've visited, personally I think this is a great idea. You apply and pay for the key (only around £15) and that's it. You can visit whenever you like knowing that it wont have been trashed! On such place West of Oxford is Standlake in the Lower Windrush valley. I visit quite regular now and see some great wildlife in peaceful surroundings. The same key will access other hides that are located in the valley.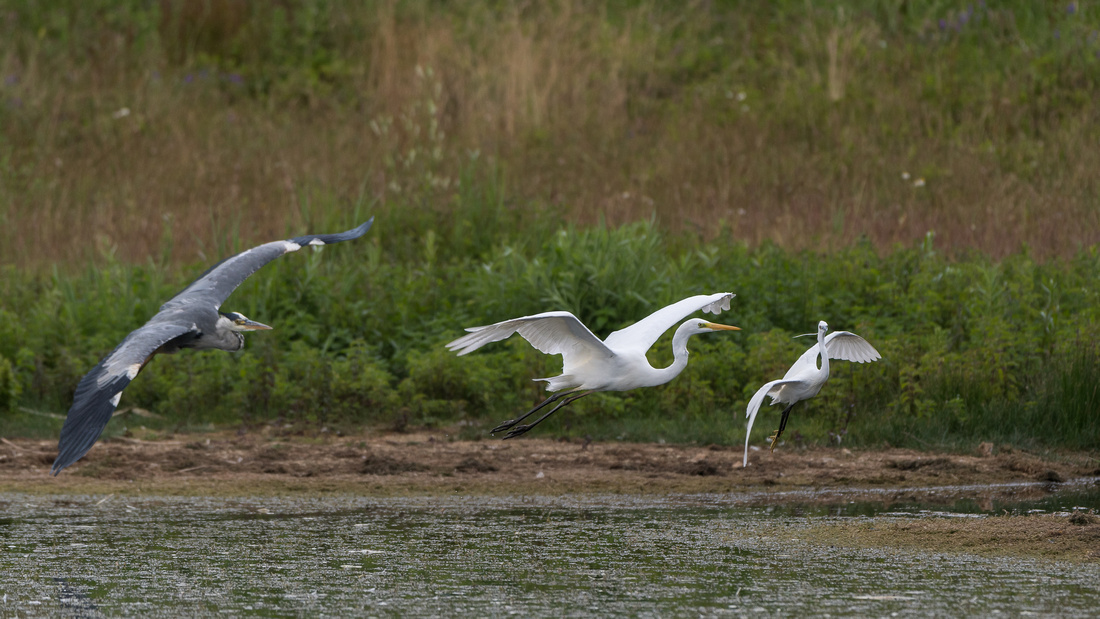 Three's a crowd!Grey heron, great egret & little egret.
Standlake, Pit 60, Oxfordshire.
Grey heron, great egret & little egret at Standlake. Another lucky shot!!
I actually spotted my first badger in broad daylight (normally nocturnal) at Standlake and the wily old fox is a regular visitor.
Red fox (Vulpes vulpes)Red fox (Vulpes vulpes)
Standlake, Pit 60, Oxfordshire.
Red fox which spotted me at Standlake, Oxfordshire.
I also visited my regular haunts of Otmoor and Farmoor but there isn't much birdlife around at the moment. Perhaps they are on holiday!
There are plenty of insects at these places which have taken a liking to my legs. I must put insect repellent on my shopping list!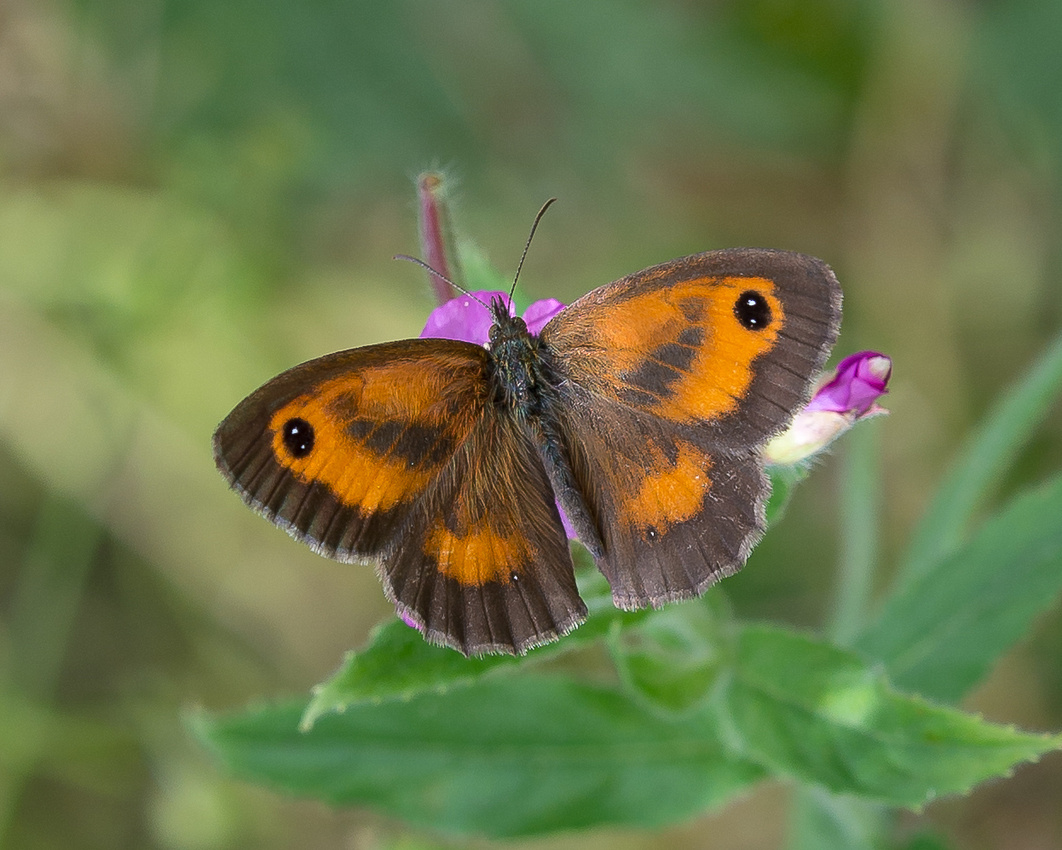 Gatekeeper (Pyronia tithonus)Gatekeeper (Pyronia tithonus)
Standlake, Pit 60, Oxfordshire.
Gatekeeper butterfly at RSPB Otmoor, Oxon.
I spent a day at Santa pod raceway watching/photographing the drag racing. The weather was a typical British Summer's day with rain first thing that temporarily halted racing then the sun eventually came out. It's not ideal to race using large slick tyres in the wet!
Pontiac Firebird Apache Funny CarPontiac Firebird Apache Funny Car
Springspeed Nationals 4-5th May 2019.
Santa Pod Raceway, Beds.
BUY from Redbubble
Nostalgia nitro funny car warming up the rear tyres at Santa pod, Bedfordshire.
One of my favourite places is the Hawk conservancy trust in Wiltshire. You can get up close and personal to various birds of prey and watch three very different flying displays. They fly several birds at once of different species which is a great spectacle. Of all the birds in the world, the birds of prey are my favourite. This coming weekend (Aug 3rd) I am visiting a School of falconry not far from were I live. The visit which will be a first for me is an after hours event when the general public have gone home. This enables shots of the birds in natural surroundings without jesses (leather straps) on their feet. I'm looking forward to this and just hope the weather plays ball!
African hawk-eagle (Aquila spilogaster)African hawk-eagle (Aquila spilogaster)
Hawk Conservancy Trust, Andover.
'Warrior' the African hawk eagle at the Hawk conservancy, Wiltshire.
Since moving to Oxfordshire I don't get to visit Slimbridge wetlands centre in Gloucestershire as often as I'd like. So last Sunday (28th July) I made a point of visiting. I arrived at 8AM when WWT members can access the grounds (normally 9.30AM). I managed to get some good shots of some visiting Summer migrants such as the wading birds and there were plenty of fledglings about. The trouble with this time of year is the plant-life grows so quick obscuring the wildlife. You can hear the birds twittering away but you can't see them! If you wait long enough they may show themselves!
Juvenile robin (Erithacus rubecula)Juvenile robin (Erithacus rubecula)
WWT Slimbridge, Gloucestershire.
Juvenile robin
That's about it for now folks. I hope you have enjoyed reading my latest photographic exploits. I'm still trying to get to grips with the technical aspects of macro photography which can be quite frustrating at times. Hopefully I'll have some close up photography to show you all next month.
Please continue to upload your photographs to my Photo's Page. There are some great photographs being posted.
More of my images can be viewed on my flickr page.
Steve